Water Vole Haven PLQ11 Plaque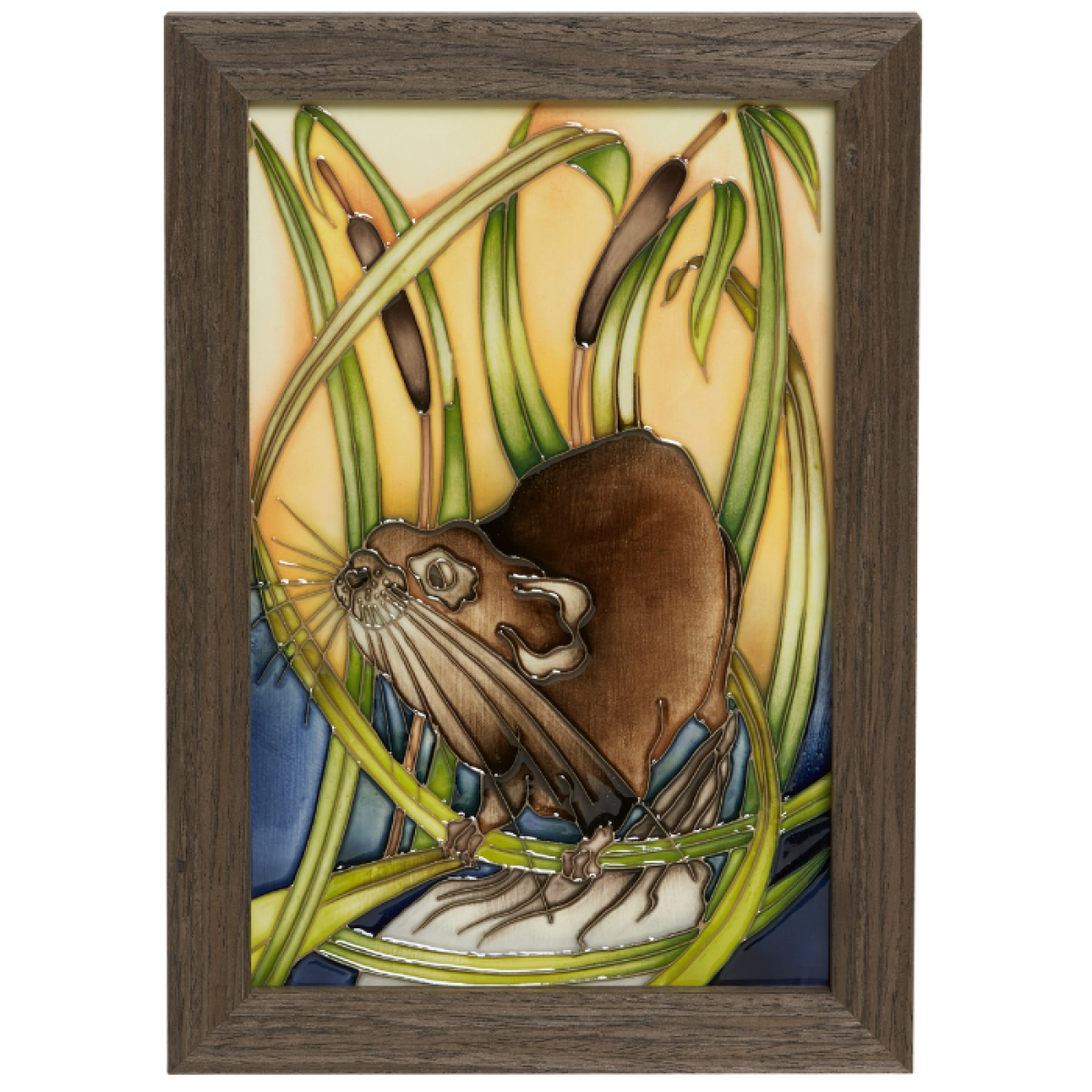 With an awareness that Water Voles are a flagship species, RSPB Rainham Marshes have worked hard to create the highest density of voles in the United Kingdom. By protecting the habitats that Water Voles rely on, they have also helped a wealth of other wetland species to survive.
Along the water's edge, dense green swathes of reeds sway in the summer breeze. Above their rustle and hiss, Curlews sing as damselflies and butterflies provide colour over the mud and sand. Kerry takes you from the feathery margins of low-lying Thames River floodplains into the heart of this wetland reserve, as she richly rewards you with a curious little Water Vole clutching the reeds with twitching whiskers.
£545.00
Ex Tax: £454.17
Designer: Kerry Goodwin
Dimensions: H 26.00 x W 18.00 x D 2.00 cm
Availability: Please allow up to 4 weeks for delivery
Specification
Product Width18.00cm
Product Height26.00cm
Product Depth2.00cm
Shape:PLQ11
Designer:Kerry Goodwin
Edition:Numbered
Design Window (Style):Animals
Have a question about this product? Make an Enquiry