Charitable Connections - The Douglas MacMillan Hospice
'Dougie Mac', as it is known locally, has been providing hospice services, free of charge to local communities across North Staffordshire and adjoining villages since 1973. The hospice prides itself on delivering excellent palliative end of life care to local children, young adults and adults; offering holistic supportive care to their families and carers too. In truth, words such as kindness, compassion and dignity sprang forth when the charity asked their staff, volunteers and supporters what key words were most apt to describe the care Dougie Mac is known for. This gave Emma the idea of creating a collection inspired by the meaning of flowers, to encapsulate some of the attributes given to the charity in floral design.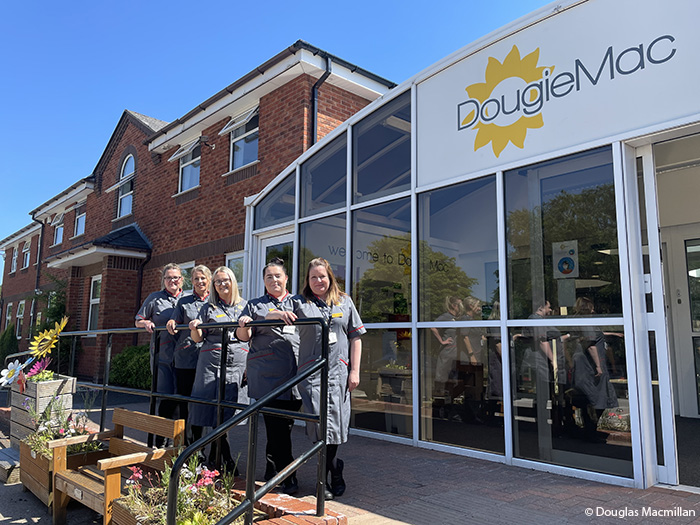 Floriography is the term used to represent the language of flowers. It was coined during the Victorian era (1837-1901) to define the symbolic meanings attributed to various flowers. Moorcroft designer, Emma Bossons FRSA, has created an outstanding collection inspired by the language of flowers to support Douglas Macmillan Hospice.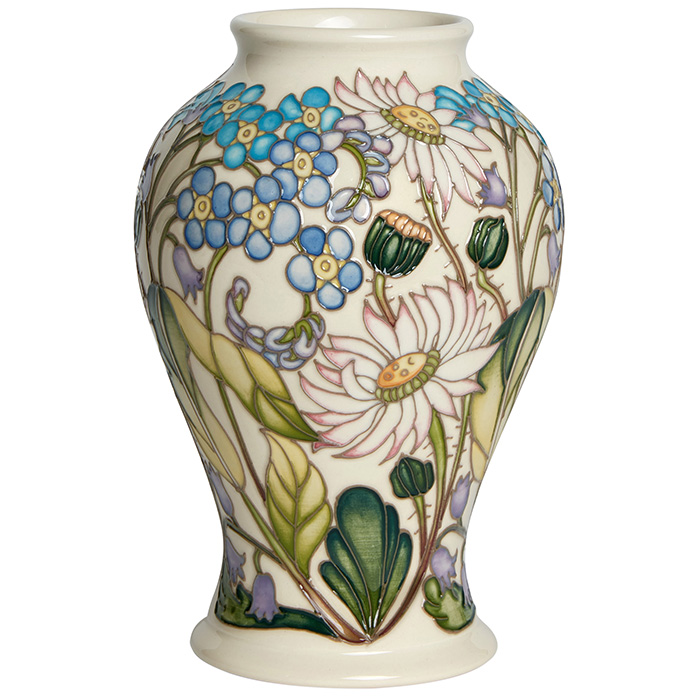 The result does not disappoint. Loyalty, love, kindness, affection and faithfulness now blossom in thanksgiving to the staff, volunteers and supporters of Dougie Mac. Moorcroft created a collection that simply has you lost for words through the sheer magnificence of the floral colours and forms, with each piece design to enchant and enthral. Every piece sold from The Floriography Collection, will raise much needed funds to run Dougie Mac. Thanks to your decision to acquire a piece from the Collection, Moorcroft can play its own, special part in helping this charity.
"We were delighted when Moorcroft said that they were going to produce the Floriography Collection to mark Dougie Mac's 50 years of care. All the pieces have such poignancy and are truly stunning! The collection is a fitting tribute to the care and support Dougie Mac has offered to local communities across North Staffordshire for 50 years – thank you to Moorcroft for all their support. " Donna Adams, Head of Fundraising, Douglas Macmillan Hospice
View The Floriography Collection
For more information about the Douglas Macmillan Hospice, including how to make donations, please visit
or call 01782 344 300
Registered Charity No: 1071613 Company No: 03615904