We do not have any photographic evidence, or paperwork in our museum archive that confirms how the very first signage at the Moorcroft factory in Sandbach Road looked, when it was built in 1913. The first imagery we have is a black and white photograph taken in 1930 and at this time the brick built factory, with its three main bottle ovens soaring into the sky, had a dark wooden sign adorning the front right of the building, on which was written, in capital letters, W. MOORCROFT.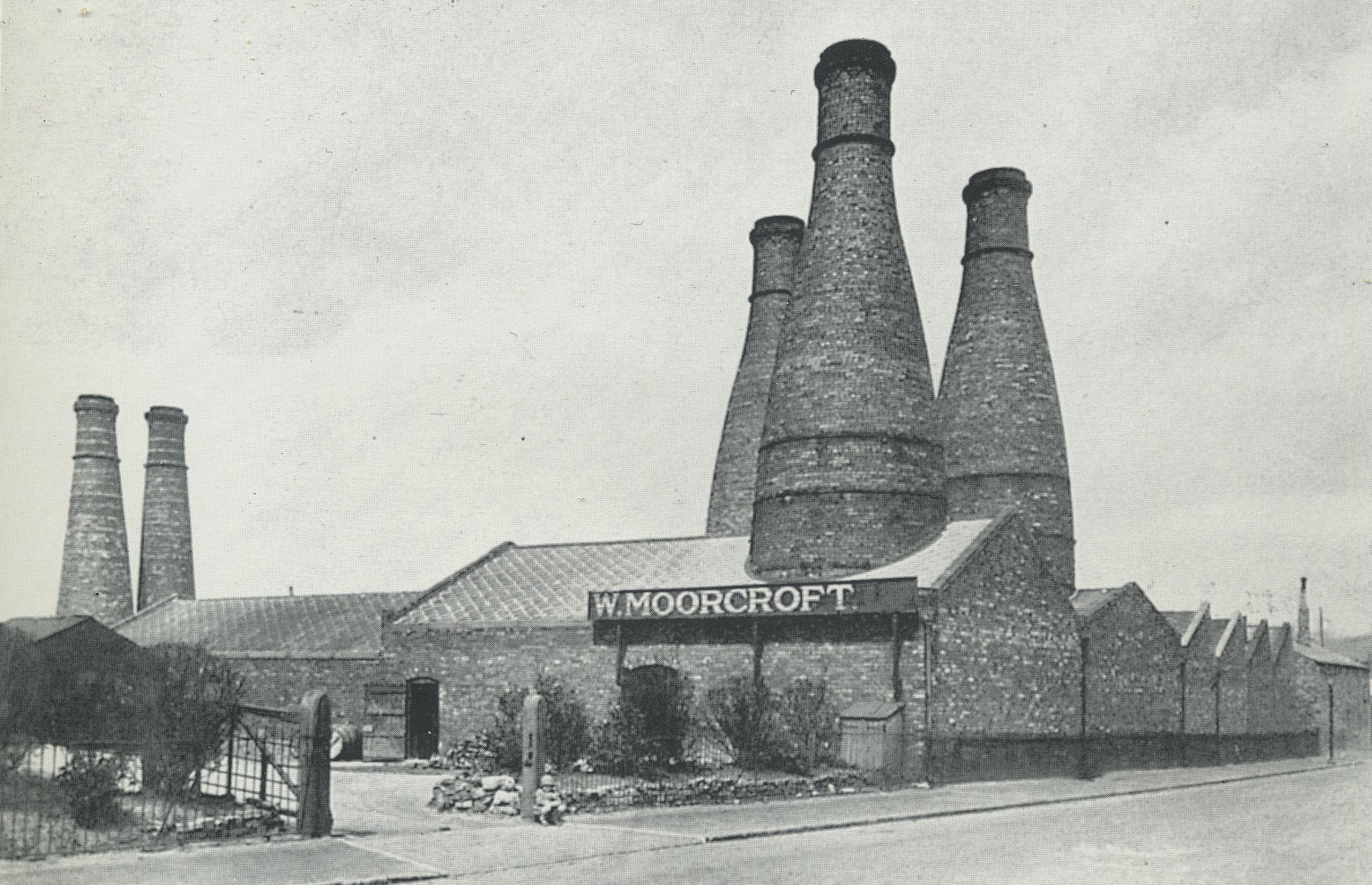 In 1928 the company was granted by Queen Mary, the title Potters to Her Majesty the Queen. Shortly afterwards, an imposing sign was erected outside the Works, in full sight for all to see, which stated that the company was granted the title Potters to Her Majesty. This sign was designed by William Moorcroft himself, and was an impressive 24 feet in height, made in solid Norfolk oak by a cabinet maker. According to a miner from a local colliery, it was a "bludy good sign", a compliment greatly appreciated by William to whom the remark was addressed as he stood quietly admiring it against its background of poplars, golden elder, privet and rhododendrons. The sign was removed in the 1970s and was lost forever.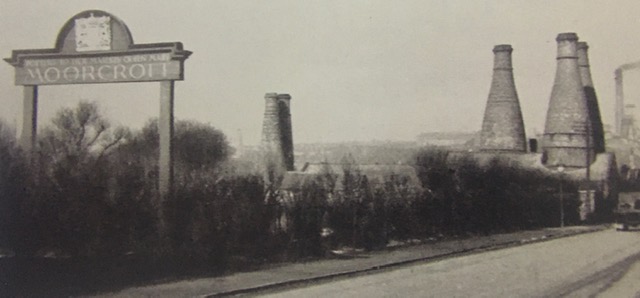 From a grainy photograph taken in November 1963, it appears that the main name sign on the factory had been removed and we know by 1968 a small plaque had been erected on the brick gate post at the entrance to the factory. This unassuming sign simply read, in capital letters, MOORCROFT POTTERY and underneath in white lettering W MOORCROFT LTD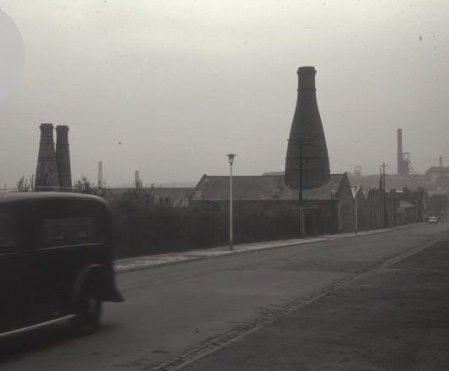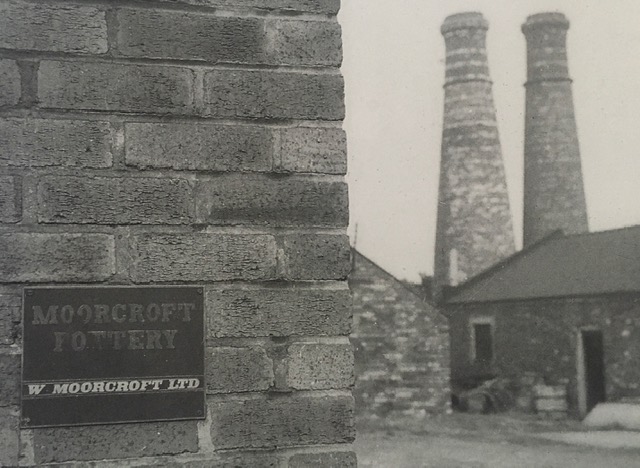 The latest reincarnation of Moorcroft's signage comes in the form of a brand-new sign that was erected in early March. This time, rather than a wooden sign that deteriorates with each passing year, it has been designed and made so that it will look as good in ten years' time or more, as it does today. MOORCROFT, is proudly displayed in large gold capital letters, set against iconic Moorcroft blue.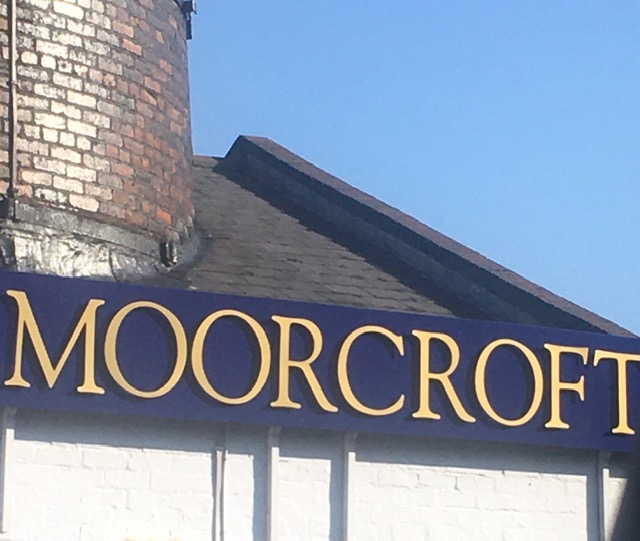 Sadly, just over two weeks after the sign was installed, the factory was closed on the 23rd March due to Coronavirus, and therefore Club members and visitors alike have not had the opportunity to see the new sign in person. However, when the factory does reopen, we look forward to you visiting us again, and we shall be extending a warm welcome to you all, as you enter under the new Moorcroft sign into the Moorcroft Mecca that is the Heritage Visitor Centre.