Sunburst 223/4 Lidded Box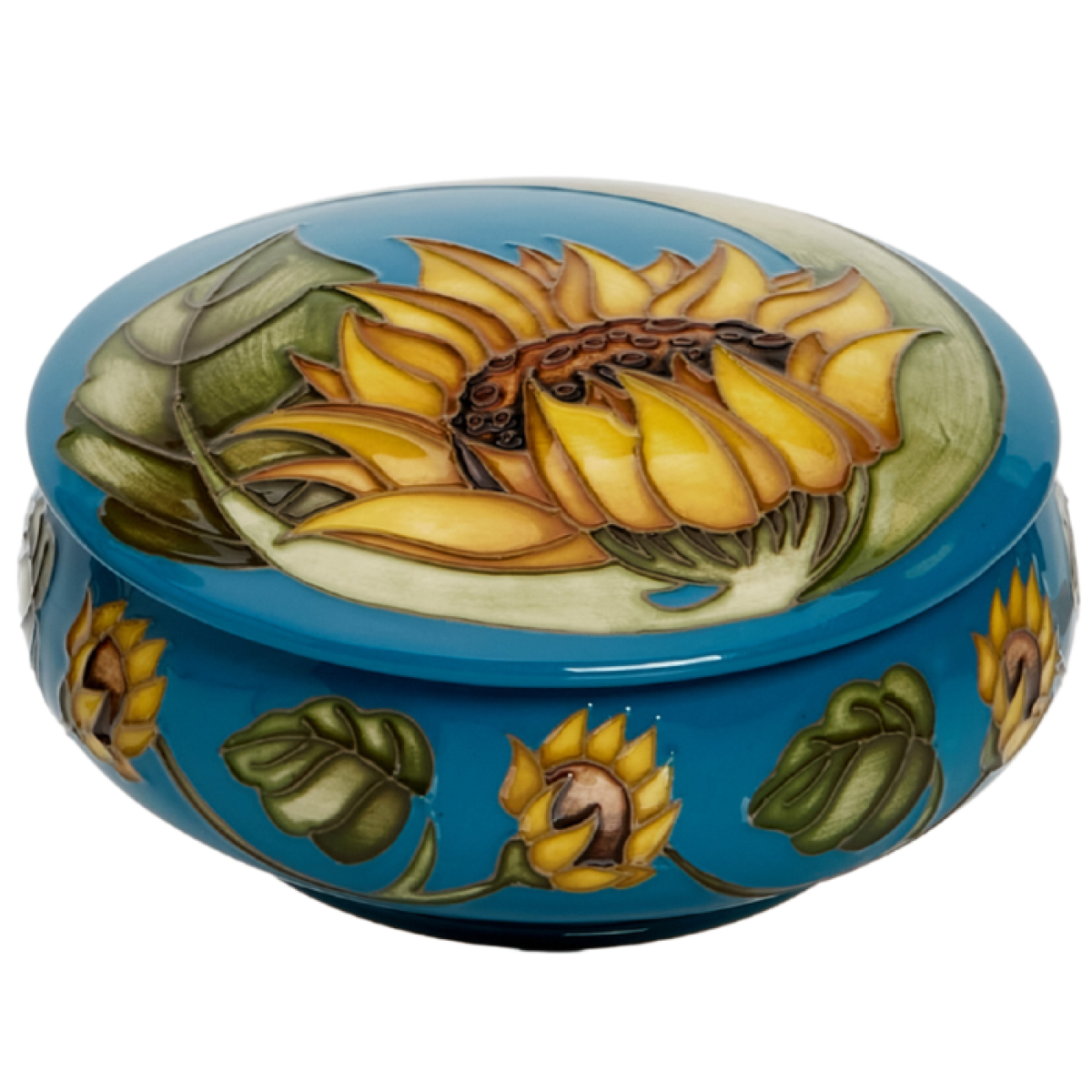 It is a rare occasion which enables you to make a generous gesture to a wonderful charity and secure a fine piece of Moorcroft for yourself at one and the same time. With pride, and considerable happiness, Moorcroft designed Sunburst to raise funds for Douglas Macmillan Hospice (known locally as Dougie Mac) as the sunflower is the floral emblem of the charity. Designer Vicky Lovatt's flowers are warm and colourful and have a sense of surging movement as their golden-yellow petals reach up to the heavens, just as humans would do with their arms outstretched upwards to sun-filled skies above.
The lidded box was designed as a numbered edition for Dougie Mac's 40th ruby anniversary in 2013. To celebrate the milestone achievement of Dougie Mac reaching their golden 50th birthday this Valentine's Day, Moorcroft are re-releasing the last few pieces of Sunburst. When you acquire a Sunburst box, all the retail profit from your purchase will go directly to support the charity.
£380.00
Ex Tax: £316.67
Designer: Vicky Lovatt
Dimensions: H 6.50 x W 12.50 x D 12.50 cm
Availability: In Stock
Specification
Product Width12.50cm
Product Height6.50cm
Product Depth12.50cm
Shape:223/4
Designer:Vicky Lovatt
Edition:Numbered
Design Window (Style):Broad Florals
Have a question about this product? Make an Enquiry