De Morgan Cornflower Mirror Mirror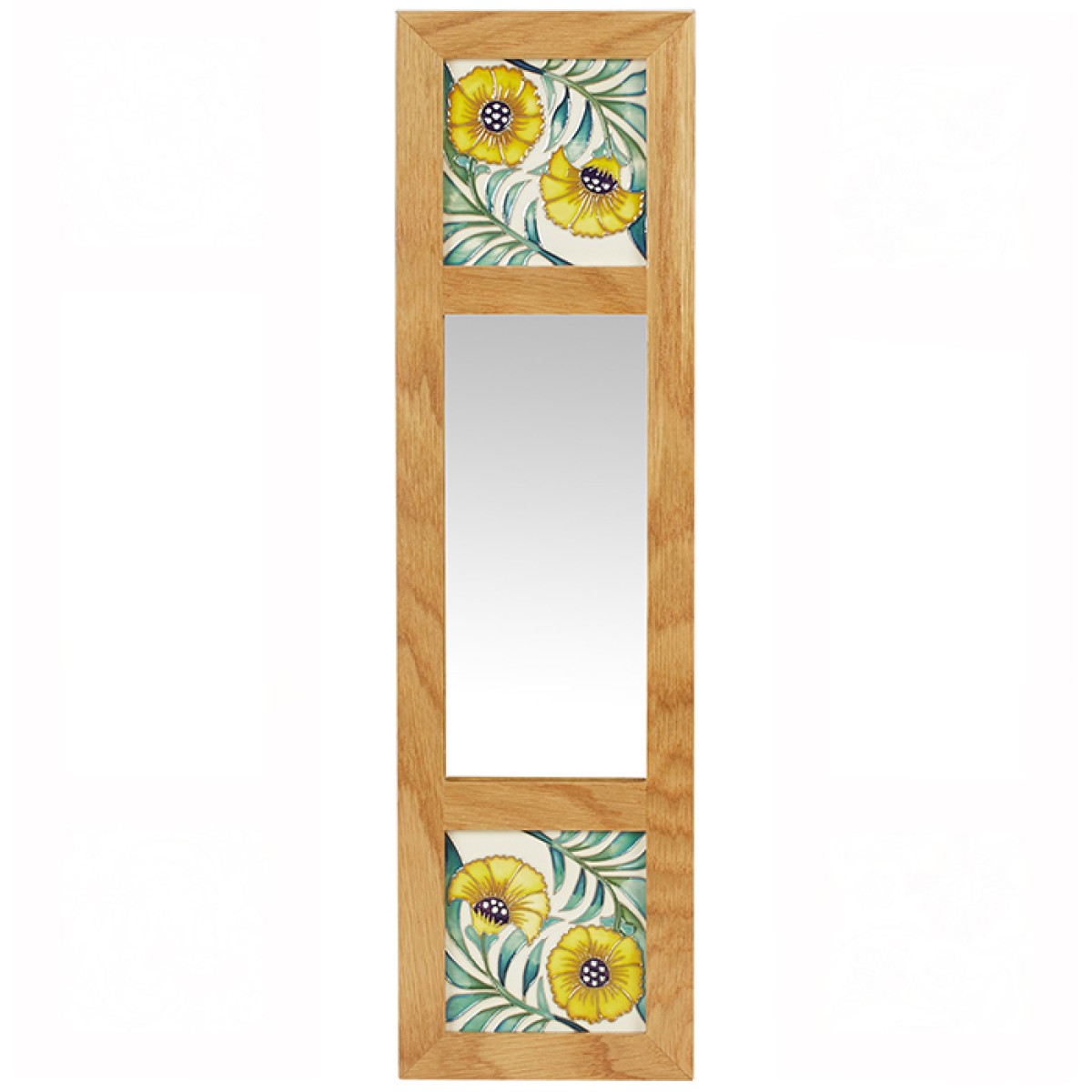 It is said that De Morgan found the repetition of modern design somewhat tedious and that he set himself the task of pattern duplicating without losing the individuality of each tile. Unfortunately, insufficient plans and drawings have survived to give some clue as to how he began to solve the pattern conundrum - without such a record his expertise still baffles even skilled observers. Reminiscent of such tiles, a little piece of Victorian Britain can be found in this design by Nicola Slaney, with De Morgan inspired florals.
Bright mustard-yellow cornflowers with soft green leaves in shades of green bring with them a feeling of freshness.
£395.00
Ex Tax: £329.17
Designer: Nicola Slaney
Dimensions: H 48.00 x W 13.50 x D 2.50 cm
Availability: Please allow up to 6 weeks for delivery
Specification
Product Width13.50cm
Product Height48.00cm
Product Depth2.50cm
Shape:Mirror
Designer:Nicola Slaney
Edition:Open
Collection:2020 Catalogue
Design Window (Style):Broad Florals / Florian & Structured
We thought You may also like
Have a question about this product? Make an Enquiry