Rachel Bishop Arts & CRafts Heroine
Posted on - 17th May 2018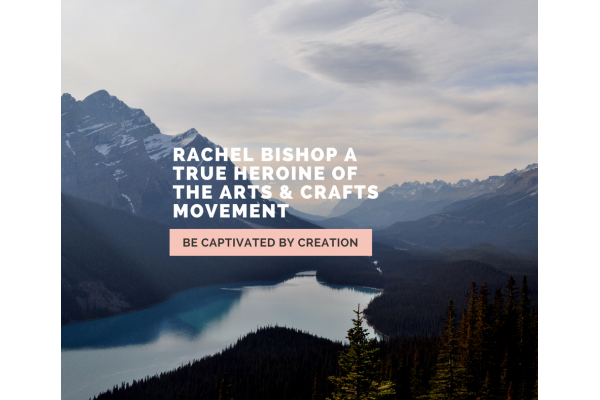 Rachel Bishop grew up in the New Forest and enjoyed the beauty of the natural world from wild bluebells to animals that would cross her path. Unsurprisingly, as Rachel's artistic talents developed during her BA she grew in admiration for the work of William Morris. William Morris was an English textile designer, poet, novelist, translator, and socialist activist. Associated with the British Arts and Crafts Movement, he was a major contributor to the revival of traditional British textile arts through a return to natural England. The insertion of the beautiful image above is no accident - the natural world revives us. Any artist or designer wishing to capture anything through their chosen medium, be it painting, pottery or sculpture, has to absorb themselves into their subject. A designer who is focused on tech games or digital imagery will rarely be able to create a design that does any justice to the beauty of our world. Quite often, Rachel will arrive at Moorcroft with a handful of little dogs. Every day these dogs need a walk, every day this Moorcroft designer will find a park, a canal walk or wood to wander. She has to!
Imagine the 10-year old Rachel walking through ancient woodlands and enjoying the dappled sunlight passing through whispering leaves. Coupled with her natural artistic gift, you see the great beginings of someone who will one day be inspired to put on Charles Voysey spectacles and journey into a romanic time where woodlands were wild and only tamed through artistic structure. In truth, William Moorcroft himself had a clear love of floral design - given to him through the hand of his father, a botanical artist.
Voysey's Orchard is inspired by the work of Charles Voysey (1857-1941) an adventurous designer who embraced the notion of actually bringing the garden into the house with birds and trees as favoured motifs, symbolising 'unspoilt nature.' Rachel's work has much the same purity - I cannot recall a design that is not inspired and part of the natural world. Colourful and breathtaking designs are dominated by flowing patterns incorporating birds, deer, hearts, flowers and trees in silhouette. Voysey's Orchard is a quaint testiment to this talent and is indeed one of the stars of her A Silver Salute collection. Pictured right, Voysey's Orchard stands proud in Blackwell, The Arts and Crafts, House and is, in truth, a perfect fit. Picture left is Rachel's New Forest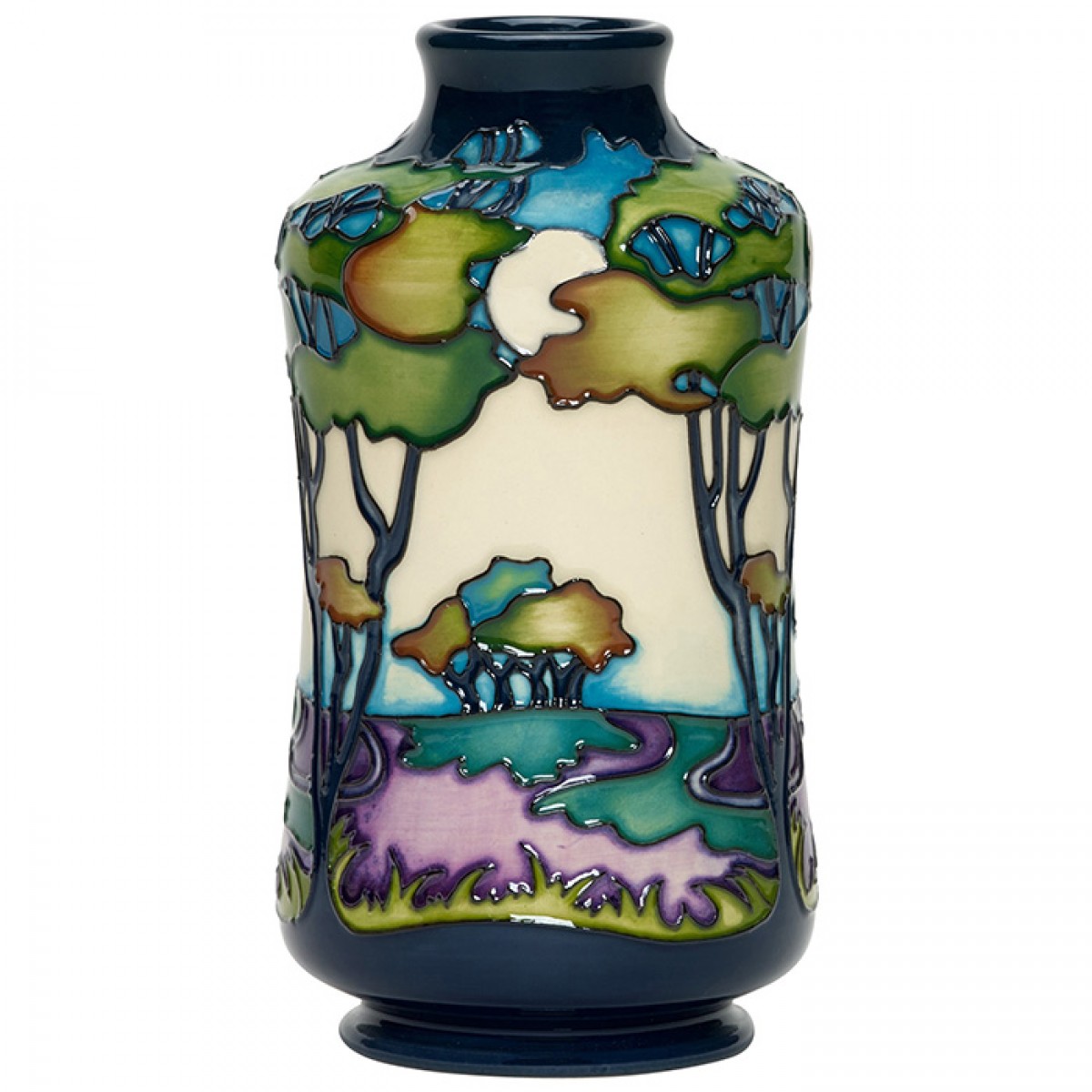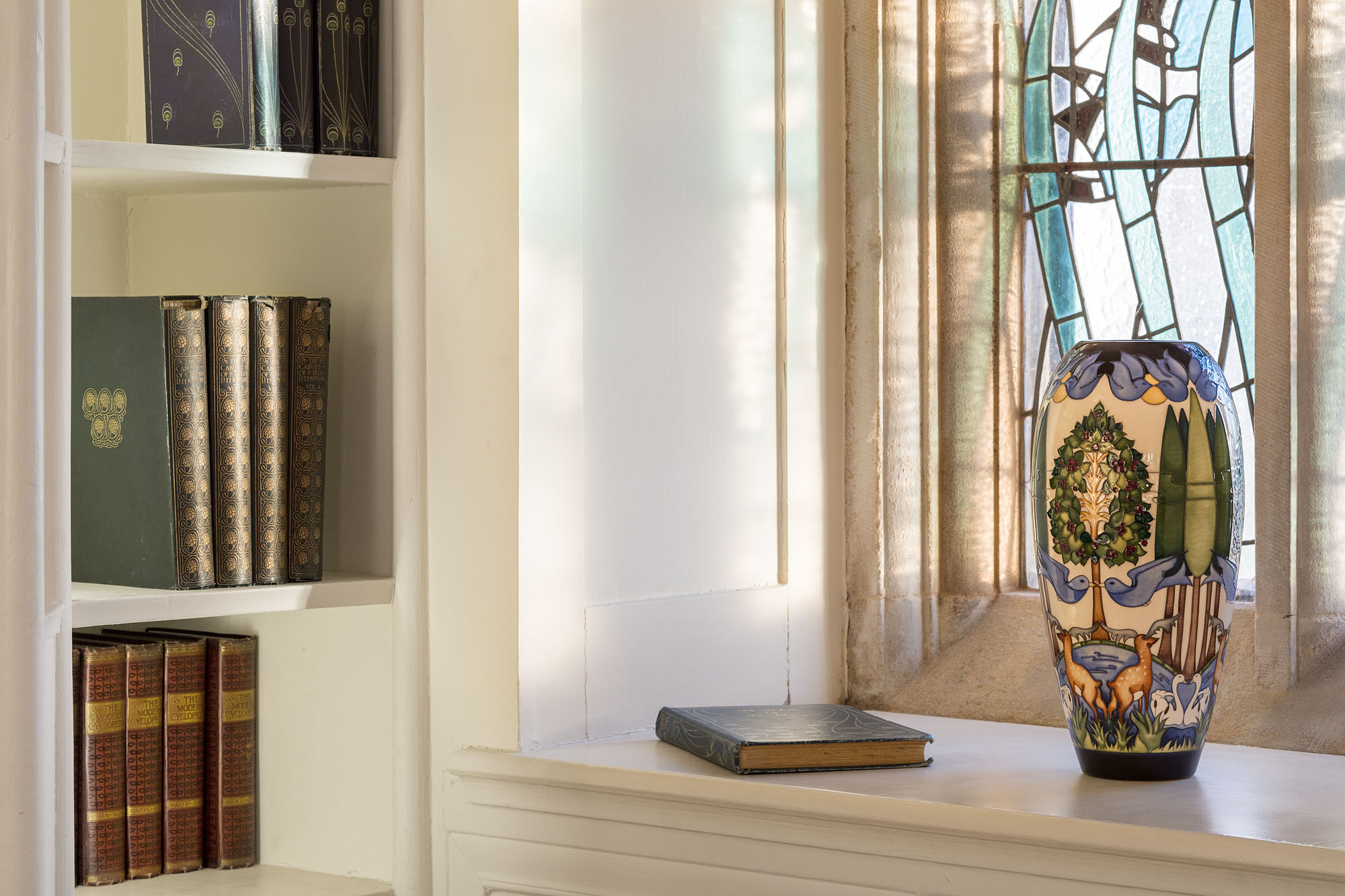 As the deer pants for the water, so our souls should long for the beauty found in creation. Sapphire Blues is a small and understated numbered edition within Rachel's Silver Salute collection. She has not recalled the story to me depicted in the flyer for the collection which outlines how her car broke down on a trip up to the lakes, perhaps to see one of our oldest Retailers, Treeby & Bolton, and she was stranded overlooking the icy waters of one of the lakes, but I am sure that the various hues of blues from sky, bluebells, waters and grey days have entered her mind as she picks up her watercolour brush. Interestingly, Sapphire Blues holds a melting pot of colour and memory into a stylised design with neat circles of Mackintosh-styled trees and a panoramic vision of rolling hills over a sea of bluebells and water. This is an exceptional design.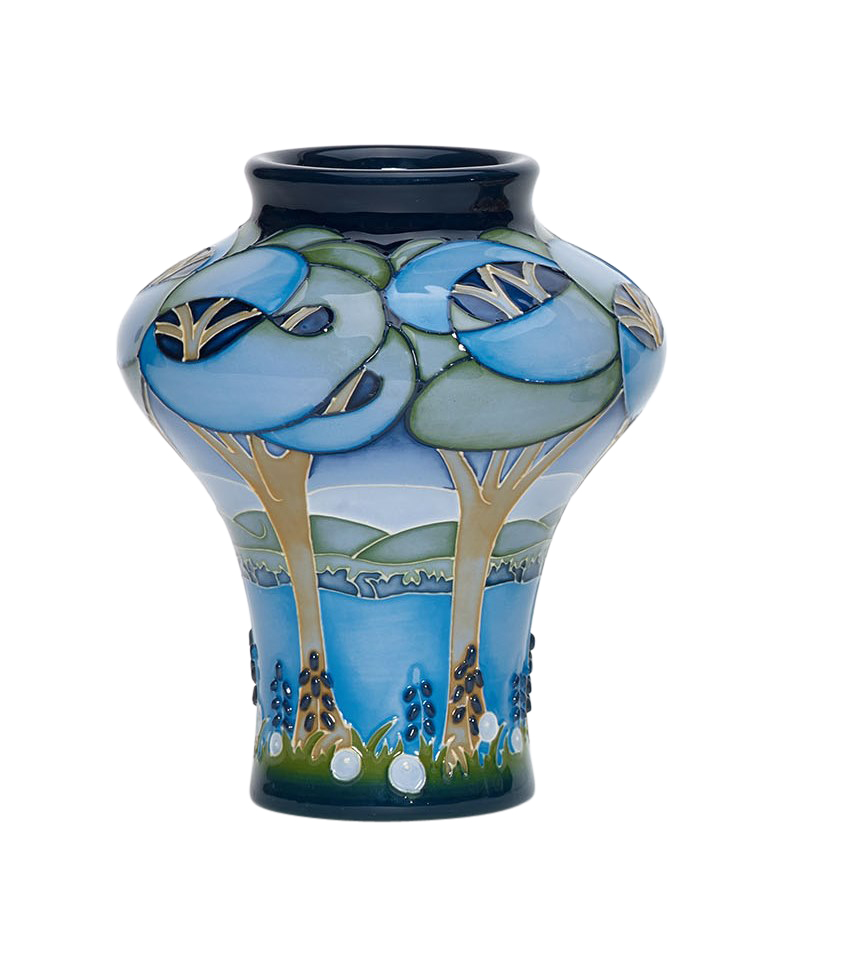 As summer days lengthen, the desire to walk within us begins to whisper its song. Many of us have had walks in the Yorkshire Dales with their green lanes and purple moors. In Otley Chevin millions of bluebells carpet the ground and our senses go into overload. This is why the gentle depiction by Rachel within Otley Chevin is so restful. Rachel zooms into the sheer beauty of a small cluster of bluebell and uses traditional Arts and Crafts styling to enhance the gentle nod of the bells. On the 104/6 shape the stems simply glide down the neck into a pool of bluebells.
One would think that the Silver Salute is dominated by blue. It is not. Rachel, as Senior Designer, knows that Moorcroft collectors have varying colour preferences. If it were not so we would not sell designs filled with contrasting colour pigments. Much of Morris's Arts and Crafts design work in fabrics is often dense with design. If you consider these designs carefully you begin to understand why. For Rachel's work, Time Flies is a snapshot into a dense thicket - a hedgerow filled with wild berries, cow parsley and dandelions. Rachel's signature dandelions continue to seek their own destiny after flowering has ceased. This time, they arrive at Moorcroft mixed with wild grasses and colourful flowers of the hedgerow. All of them take their rightful place at the front of the designer's anniversary collection. Many would agree that on reaching her 25th milestone, 'time flies'. Well, so too do dandelion seeds, especially when subjected to the breath of a child, eager to know the time! In this delightful design, dandelion seeds still cling precariously to their 'clock' which nestles among a hedgerow made up of blackberries and brambles. Because time can fly, Rachel's blackberries are ripe yet still interspersed with white blossom, not unlike gemstones in a wild shrubbery. Time Flies is absolutely classic Rachel Bishop.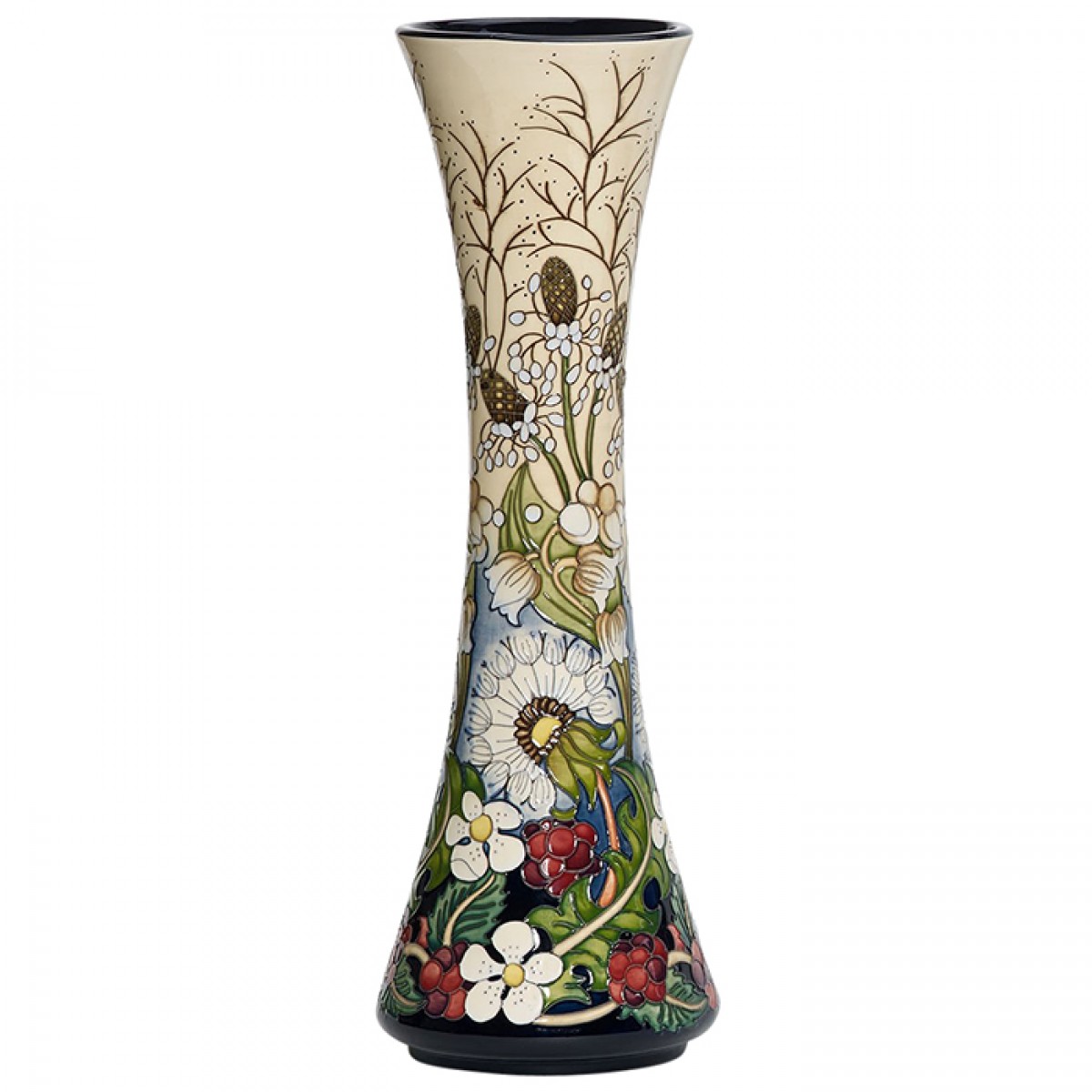 By Catherine Gage.