Chelsea's Choice PART 1
Posted on - 16th May 2019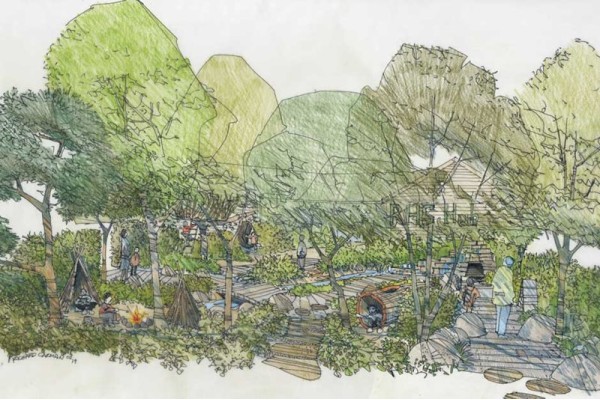 CHELSEA'S CHOICE PART 1
Catherine Gage explores what Chelsea holds for 2019...
Featured Above: The RHS Back To Nature Garden
Although RHS Chelsea is probably the most glamorous and celebrated flower show in the world today, we strongly recommend, as an Arts & Crafts pottery, that you arrive in good time to enjoy not only Moorcroft's own retail displays, which have won awards in the past, and the array of other boutiques and horticultural specialists offering their very best flora and fauna, but to immerse yourself in the wonder of the creative gardens – especially the RHS's very own 'Back To Nature Garden'. For country folk like me, this will take you back to fond childhood memories of creating a tree house, the centrepiece of the garden, and is designed to allow the garden to hold a nurturing and stimulating effect on all ages. The RHS Back To Nature Garden is key to their Partnership with NHS England, promoting the physical and emotional well being that is accessed through green spaces and gardening. Designed by The Duchess of Cambridge and award-winning landscape architects Andree Davies and Adam White of Davies White Landscape Architects, the garden is based in a woodland setting as a space for families and communities to come together and connect with nature.
Sue Biggs, RHS Director General, said: "We couldn't be happier with the wonderful design by The Duchess of Cambridge and Andree and Adam for our garden at Chelsea this year.

"The RHS's Garden is a beautiful natural space for families to get together, play, dig, grow plants, connect with nature and spend time in the great outdoors – something core to us as a charity to promote, inspire and encourage people to do.

"There are many sensory elements to help children to learn. Active play in the fresh air is also important for a child's development and getting back to nature has been shown to be good for developing creativity, increasing physical activity and reducing stress."
In truth, this year the gardens appear to hold incredible intelligent design for the discerning traveller, sage and gardening enthusiast, including a garden to champion women's initiatives in Africa through the work of CAMFED; how limited inner city space can be used to bring the enchantment of a country with 188,000 lakes into refreshing design, The Roots in Finland KYRO Garden (the pictured garden in this post); and a Montessori Garden, which is likely to be fabulous for young children. Montessori saw that children learn best by doing and that happy self-motivated learners form positive images of themselves as confident, successful people.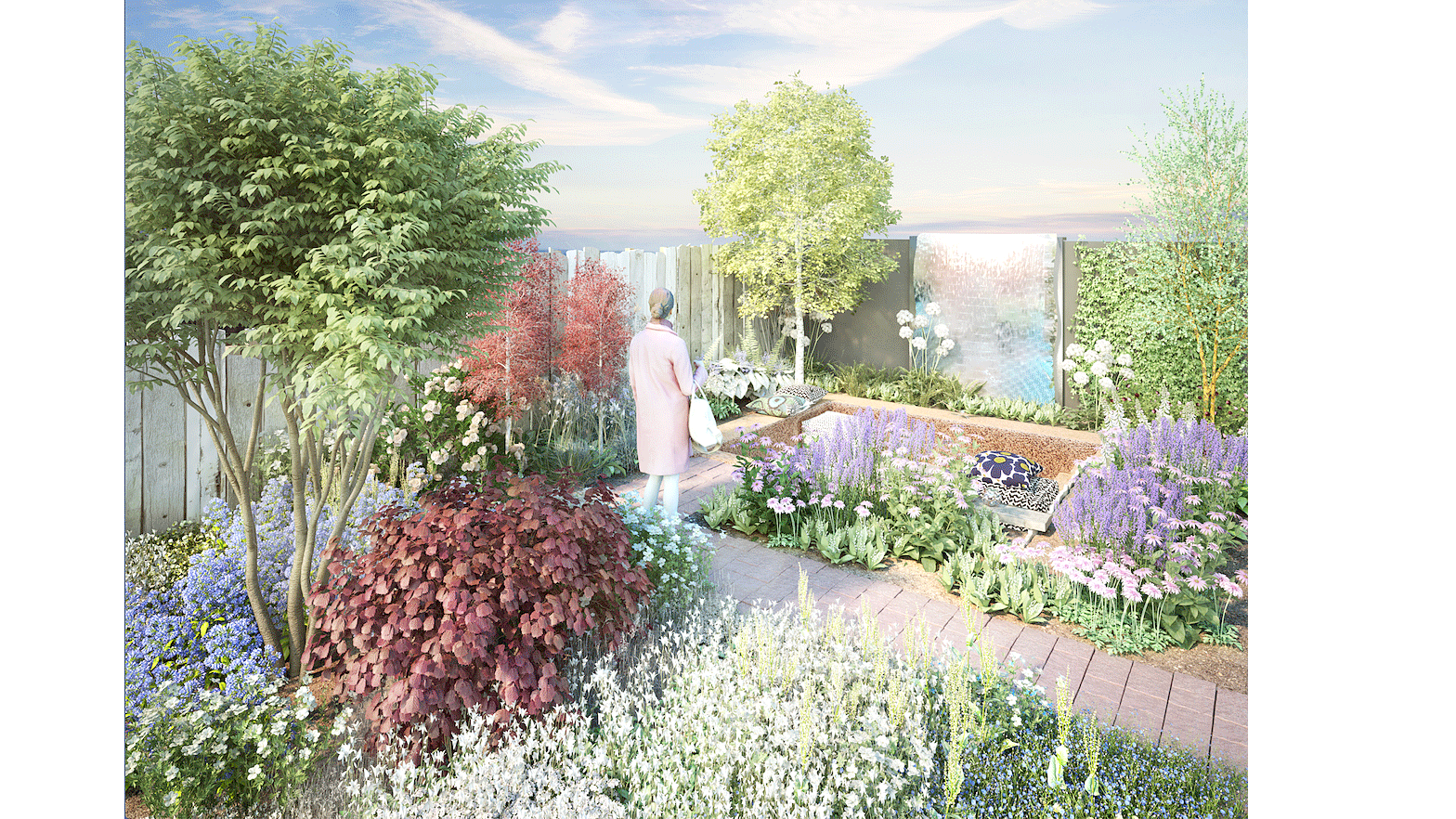 Above:Roots in Finland Garden.
She created specially designed resources to foster independence and a love for learning from an early age. This is not unlike what Moorcroft attempts to do through her designs – to create a wonder inspired by places seen and discovered by our designers, notably in many of our designs for Australia, New Zealand, Canada and the US. I have, sadly, never visited Yosemite National Park but on viewing Nicola Slaney's 2019 catalogue design, Yosemite, I knew that I simply had to put it on the bucket list. After staying in San Francisco, the Slaney family drove to Yosemite National Park which Nicola describes as 'one of the most beautiful places in the world I have ever visited'. Her pot features views of El Capitan and Half Dome from a Tunnel View. El Capitan, a vertical rock is the largest granite monolith in the world, rising more than 3000 feet above the valley floor and is a favourite for the most experienced rock climbers in the world. Half Dome is the most iconic granite formation in Yosemite, a result of glacial interaction with underlying rocks. It looks like a giant dome with half missing. The Moorcroft designer also featured its famous giant sequoias, waterfalls and of course the brown bear – the latter I have been fortunate enough to see in Yellowstone, though not the black one, although both have been seen on a Moorcroft pot!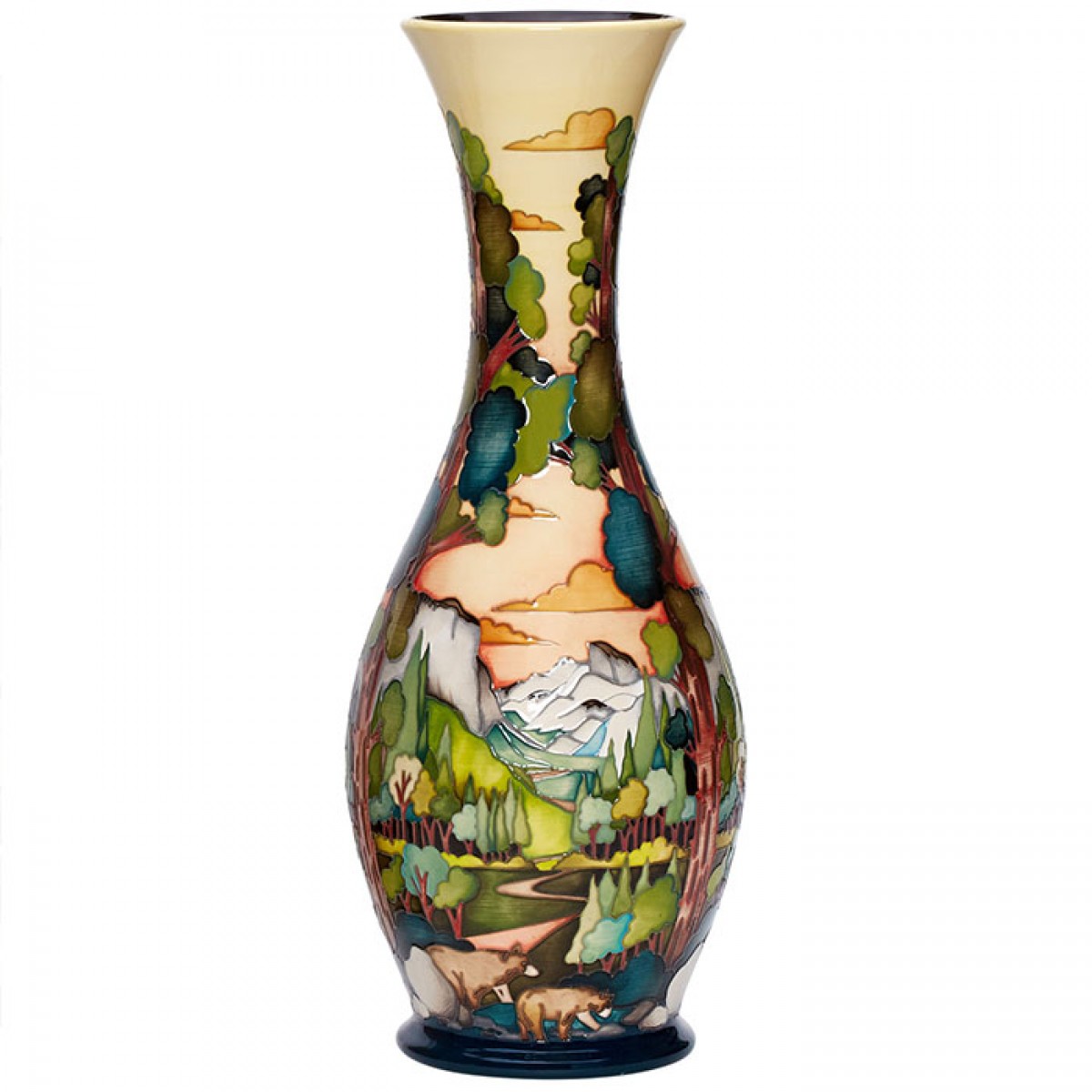 BUY NOW : Yosemite by Nicola Slaney
It is widely accepted that spending time in nature recharges the batteries – so visit those great horticulturists and garden designers of Chelsea and discover just how man's innate creativity and the natural world are one of life's true gems when they work in harmony. When you go to Chelsea, the choice is astounding and I promise you, you will be so excited you will not know which garden to view first! The Montessori Centenary Garden holds two greenhouses: one inspired by the Walipini designs, the famous underground Victorian greenhouse and another, showcasing hydroponic technology complete with living walls, edible walls and an interactive wildlife pond – this wonderful connection between the past and the future, made possible through intelligent design, is again reflected in Moorcroft. Whilst the designs from our pottery have changed over the last century, the celebration of the past is never overlooked – these are carried forward in shapes as well as in the continued use of all the heritage craft skills held by a multitude of artisans to create one single piece of Moorcroft.
Moorcroft's own Chelsea's Choice design created in conjunction with our RHS partner's is due to be unveiled soon and I will review this in Chelsea's Choice, Part 2. In the meantime, please view our RHS Beatrix Stanley collection by Nicola Slaney. It features designs based on the floral watercolour studies of the legendary gardener and painter Lady Beatrix Stanley, along with the iris that celebrates her name. The range includes: Ooty, inspired by Geranium Wallichianum, also known as cranesbill; Solanum, a popular medicinal herb; Peacock Flower, a species of flowering plant in the pea family; Lady Beatrix Stanley, a design based on the rich blue Lady Beatrix Stanley iris.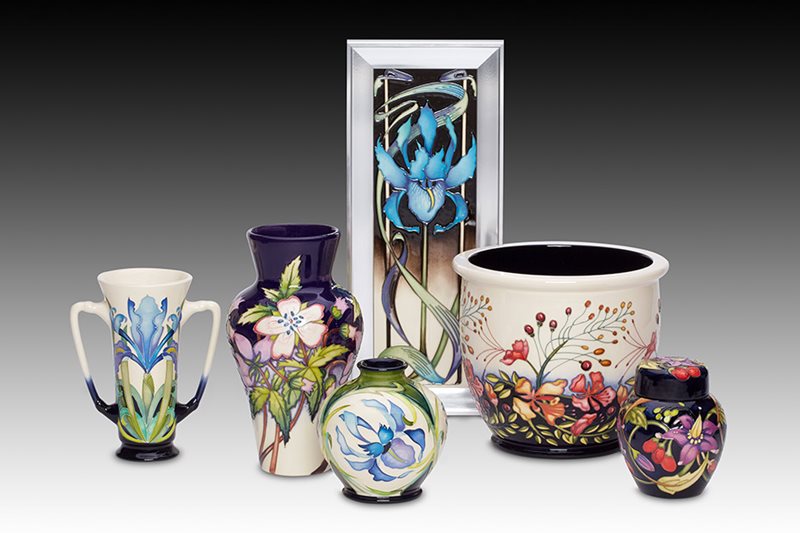 Nicola also chose two popular Moorcroft shapes on which to include the iris, an art nouveau loving cup and a vase, with surface decoration creating soft, pastel-coloured petals and lemony wisps of foliage. Additionally Sibbertoft is a plaque featuring the Lady Beatrix Stanley iris, inspired by the period in which Lady Stanley lived, and the home – Sibbertoft Manor – that she loved. VIEW AND BUY THE COLLECTION ONLINE or visit Moorcroft at Chelsea and see the pieces for yourself.
As a horticultural authority and a creator of marvellous watercolours of the flowers and plants she loved so much, Lady Beatrix Stanley's life and work are well worth celebrating," enthuses Cathy Snow, RHS licensing manager. "This beautiful new art pottery collection from a valued RHS partner is a fitting tribute to this wonderful woman." We absolutely agree – this pioneer of her time travelled to India and all over the world in search for perfection. At Chelsea – much of the world's horticulture is on our doorstep!