The Design & Gardening Bug Celebrates 30-Years at the RHS Hampton Court Palace Garden Festival
Posted on - 5th July 2021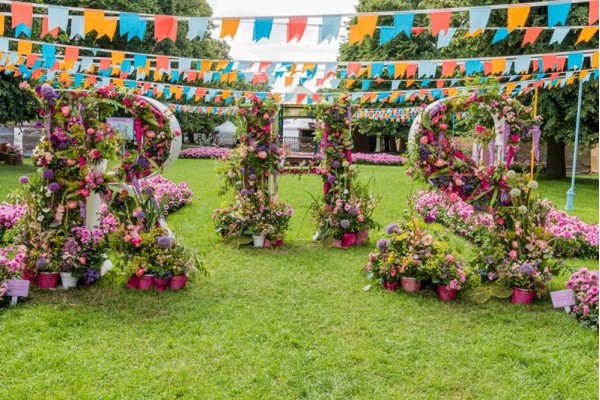 The RHS Hampton Court Palace Garden Festival celebrates its 30th anniversary with a cacophony of colour, gardening inspiration and a whopping burst of thousands of blooms against the backdrop of one of the UK's most iconic palaces. This year's key theme is Gardening for Everyone, bringing together family, friends and communities, as well as reconnecting with green spaces and the outdoors. This theme follows on from a recent RHS survey that revealed 52% of people in Britain claim to have experienced feeling alone. It is true that gardening make us feel better – that's a psychological fact – and the real joy is that we can all grasp this healing power by immersion into the natural world. Moorcroft have our own Garden Festival this week and we very much hope to hear that discussions on these blooming treats delight and unite us all. Please let us know your thoughts on today's design, Twinflower.
Already, the RHS are working with the NHS in the field of Social Prescribing where Social prescribing link workers have the time and space to work alongside people often with complex needs and difficult life circumstances. They can help people who may become isolated, providing time and relationships that are critical to building confidence and reconnecting in the tranquil setting of RHS Gardens and other places. It is good to know that Moorcroft is at one with the RHS on this matter, we have known for some time that our collectors love nothing more than roaming through some of the most spectacular gardens the United Kingdom has to offer and how many enjoy that wonderful buzz of discussion as collectors hum like bees over the designs inspired by such gardens. It lifts the spirit and brightens your day.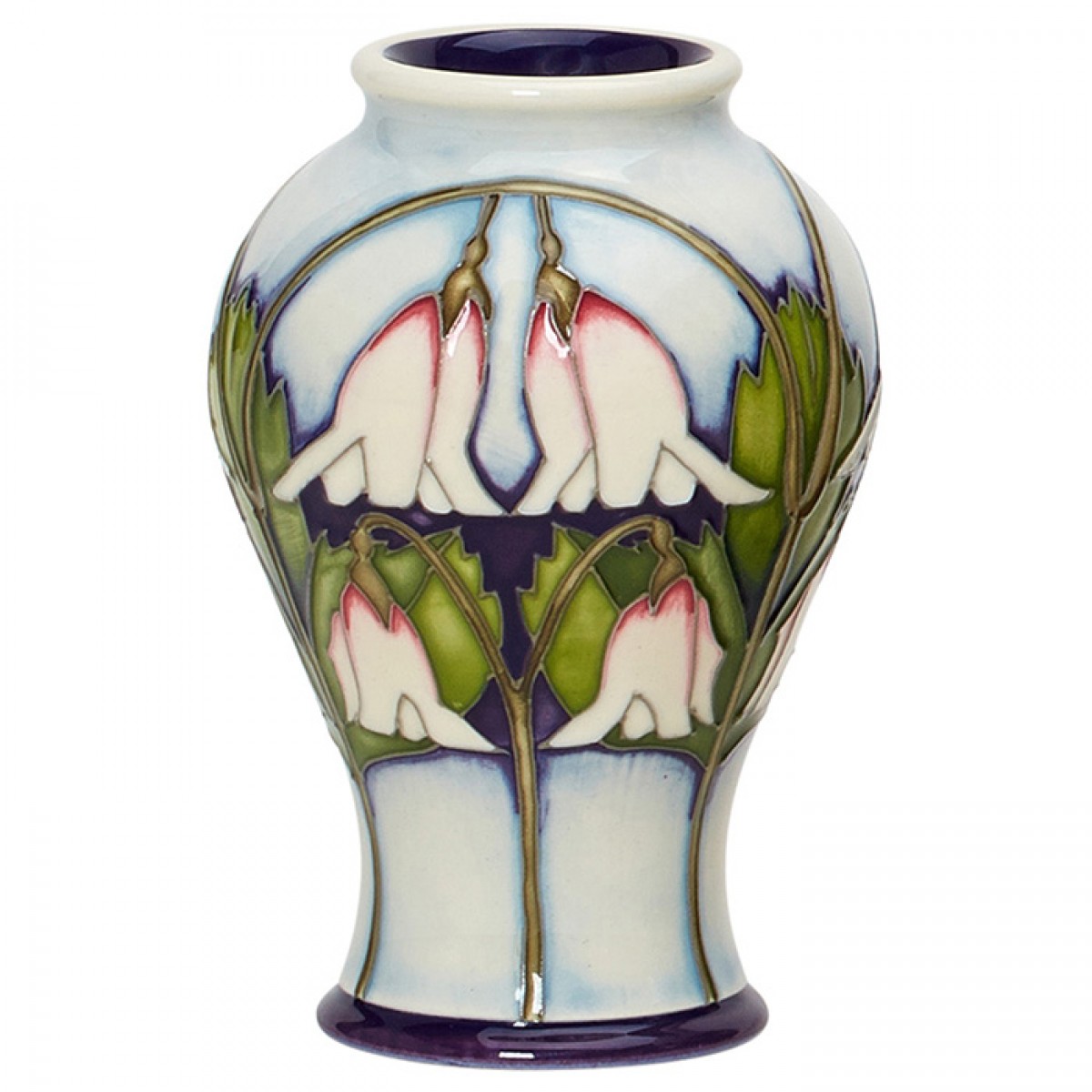 Featured above Twinflower by Vicky Lovatt, now under offer at £145 (Was £290) for today, Monday 5th July, only. Click here find out more about becoming a member of the Moorcroft Club
The RSPB holds many sanctuaries for nature lovers and its reserves have hosted many a Moorcroft event. In truth, the RSPB has recorded more than 1,300 species of flowering plants across their reserve network, including scarce species such as the twinflower found at RSPB Abernethy and RSPB Crannach. These delicate pink flowers are thought to grow at only 50 sites in Scotland, in native pinewoods or on moorland slopes – and there is possibly no better way to discover the healing power of immersion in nature than to lose yourself in such places. This diminutive flower is now protected forever in clay as it gently nods its head in the breeze on this small vase. We hope it holds some of the joy that you will find in the natural world, and revive the mind from our busy schedules in a coupling worthy of note.
Join me tomorrow as we look upon the next offering in the Moorcroft Design Festival.