When Victory in Europe (VE) Day dawns on 8th May 2020, it will be 75 years since the guns fell silent in Europe, preceding the surrendered of Japan in August 1945, effectively ending World War II. The radio announcement that the war in Europe had ended was broadcast by British Prime Minister Winston Churchill at 3pm on 7th May 1945. The BBC interrupted its scheduled programming with a news flash announcing that Victory in Europe Day would be a national holiday, to take place the following day. Millions of people took to the streets and pubs to celebrate peace and look to the future with hope.
The 75th anniversary provides nations with an opportunity to reflect on the enormous sacrifice, courage and commitment of those people who saw their countries through dark and terrifying times.
In the UK commemorative events were due to take place over the 3-day weekend across the country, including the Nation's Toast, where at 3pm over 20,000 pubs and historic sites would encourage patrons to raise a glass to the Heroes of World War II. There would also be bagpipers playing the traditional Battle's O'er at the top of the 4 highest peaks in the UK – Ben Nevis in Scotland, Scafell Pike in England, Mount Snowdon in Wales, and Slieve Donald in Northern Ireland. Meanwhile the bells in churches and cathedrals across the country were joining forces in a special Ringing Out for Peace.
Of course with the arrival of the Coronavirus, the best laid plans have had to be postponed. For now, until more is known, it is thought the VE Day commemorations will be moved to the weekend of the 15th and 16th August, to coincide with VJ Day – which commemorates the surrender of Imperial Japan during World War II.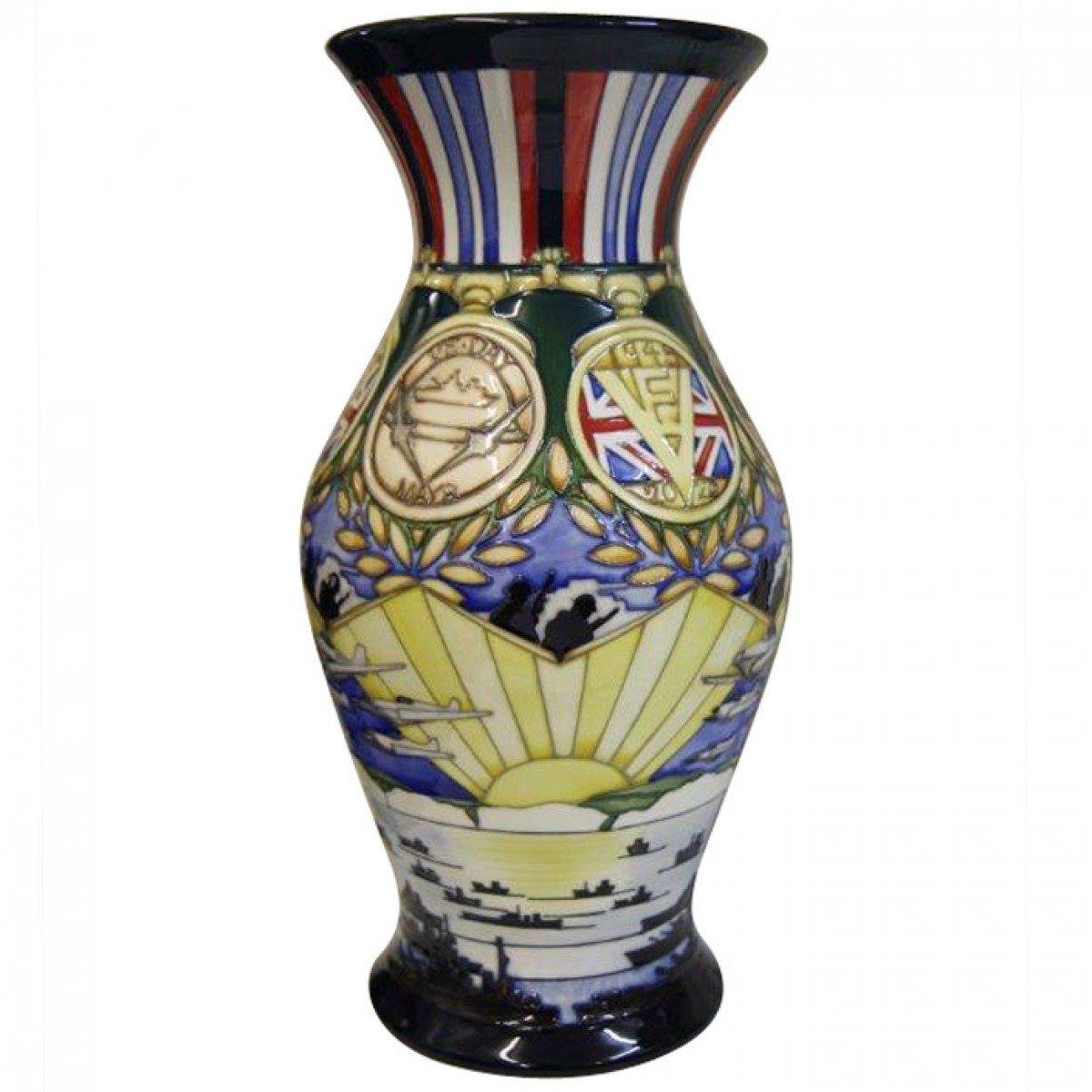 We may well all be ready to celebrate then, recapturing the spirit of post-war Britain, something Her Majesty The Queen touched on herself in her address to the nation in April. In the meantime though, through heart-warming design, Moorcroft pays homage to this period of history with a collection of emotive designs.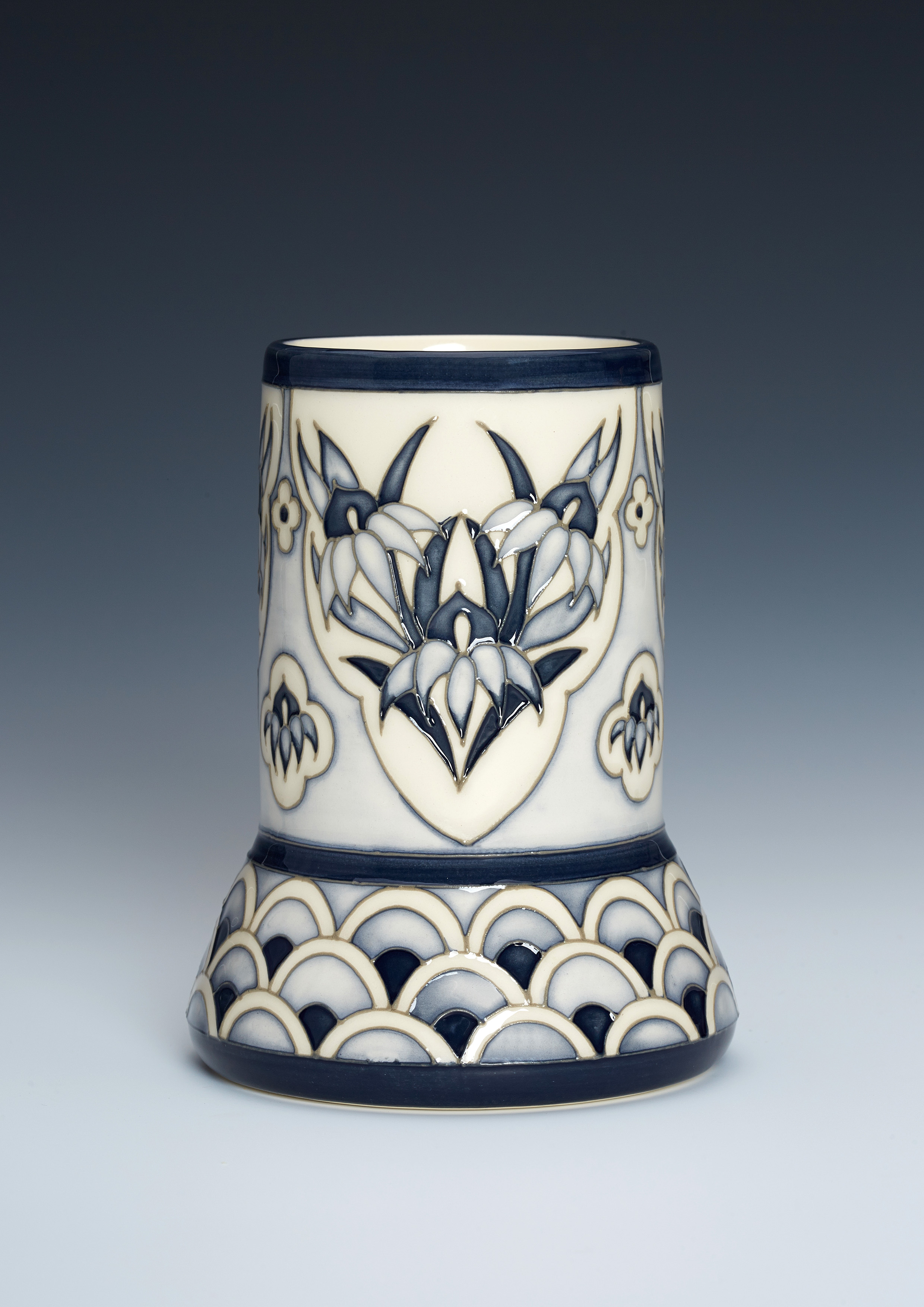 To view our VE Day Collection, new trials and a selection of past commemorative designs please click here.