Rachel Bishop
Senior Designer RACHEL BISHOP BA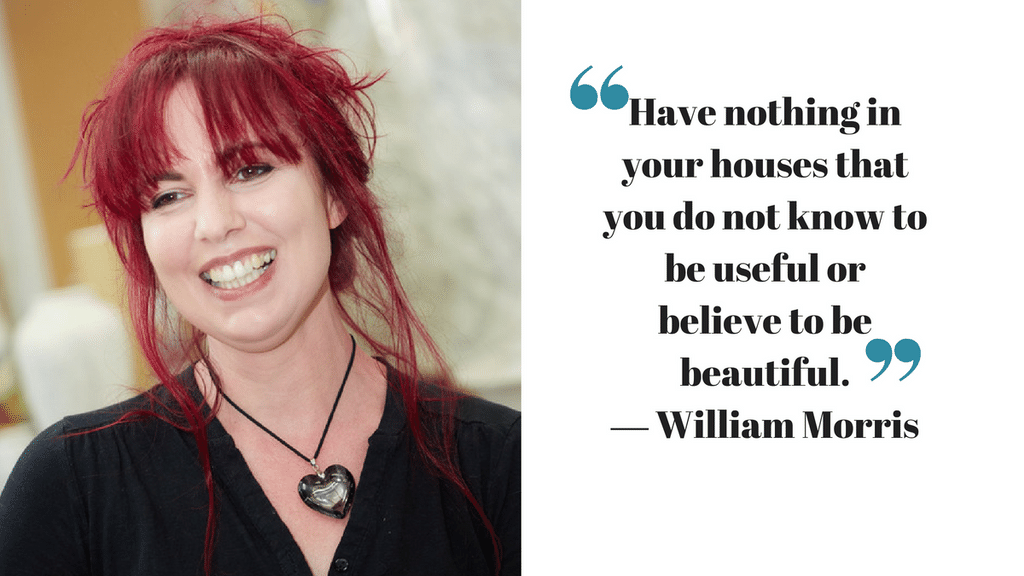 Rachel graduated from Staffordshire University with a BA hons in design (ceramics) and joined Moorcroft in 1993 aged 24 as only the fourth Moorcroft designer in 100 years. A true disciple of William Morris and a designer whose work is collected worldwide, Rachel can produce work of unsurpassed brilliance. Her designs command premium prices in the major salesrooms of the world. Born to the job is how Rachel sees herself. Most would agree.

The 2017 Moorcroft Catalogue sees the reappearance of a special numbered edition by Rachel, In Flanders Field. Delicate butterflies flutter effortlessly in fields of golden corn, while rich, blazing-red poppies rise triumphantly from the earth at the base of a fine, prestige vase.

Rachel certainly adores flowers and Chocolate Cosmos and Phoebe Summer are current ranges which attest to her brilliant ability to bring us floral art. In the latter, she creates a twist on a vision of oxeye daisies using black tubing and select colours for a contemporary look.

In her spare time, Rachel enjoys sharing her artistic skills with her daughter, Eve. She also finds a wealth of inspiration from walking her two dogs, Darcey and Digby.
Rachel continues to astound, enrapture and delight enthusiasts with her styling and colour choice, in the same way that she has done for over twenty years.
In Flanders Field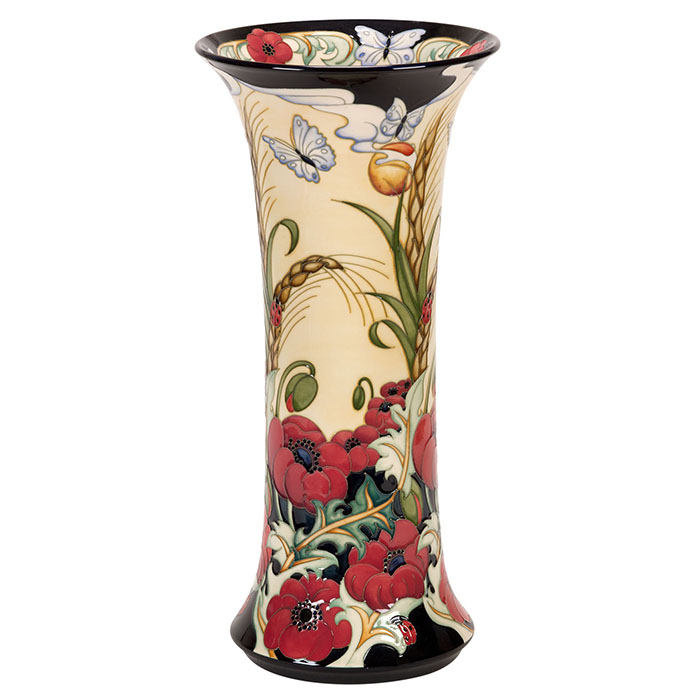 Phoebe Summer