Rachel Bishop
Senior Designer RACHEL BISHOP BA(Hons)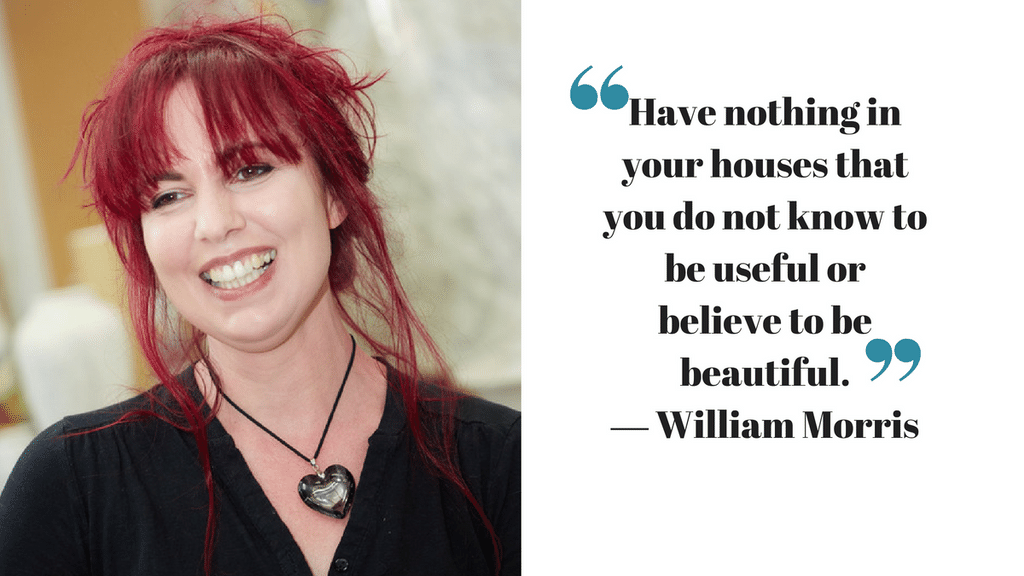 Rachel graduated from Staffordshire University with a BA (Hons) in design (ceramics) and joined Moorcroft in 1993 aged 24 as only the fourth Moorcroft designer in 100 years. A true disciple of William Morris and a designer whose work is collected worldwide; Rachel can produce work of unsurpassed brilliance. Born to the job is how Rachel sees herself and most would agree. With Rachel's arrival came a resurgence in complex tubelined designs, as she championed the historic skill of tubelining, or slip-trailing, that Moorcroft's founding father, William Moorcroft, introduced at James Macintyre & Co in 1898 with his new Florianware designs.
Four years later in 1997, the Design Studio was been formed with Rachel at its head. Rachel continued to carry the design mantel of William Moorcroft as well as the work of the man she admired above all others, William Morris. Her designs have ranged from glorious Florianesque designs inspired by William's early years, to a cat curled up in the grass under a warm sun. Rachel is versatile, but she has her own favourite design themes – poppies, butterflies and fruit come immediately to mind.
Rachel's elegant Destiny vase from 2003 was voted by collectors to be the finest vase made in the last twenty years carrying the Moorcroft label, while Rachel's new designs continue to enhance the reputation of an already-famous ceramic designer. Rachel continues to astound, enrapture and delight enthusiasts with her designs, in the same way that she has done for almost thirty years.
In Flanders Field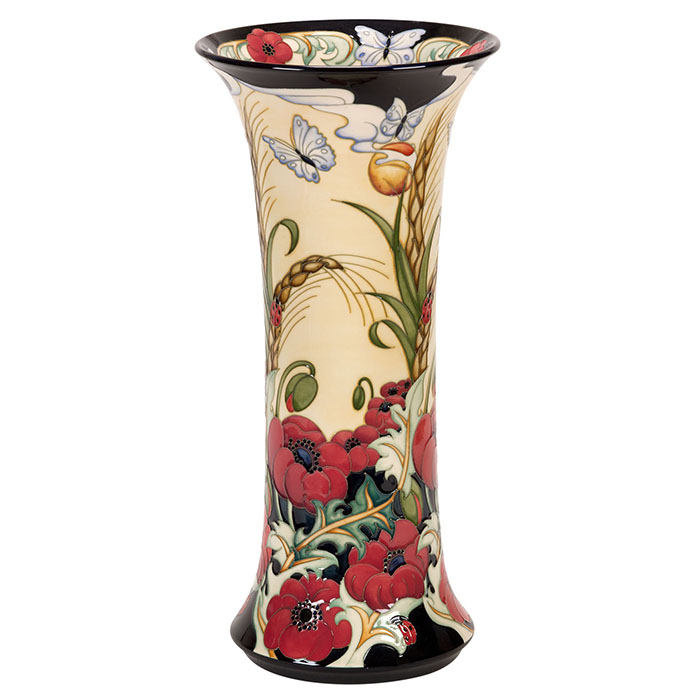 RANELAGH GARDENS