The Burslem Branch Canal captures the spirit of the Potteries
Utilizing a shape reminiscent of the bottle oven itself, designer, Kerry Goodwin takes you into the heart of The Potteries on a traditional red and green canal narrowboat.
The Burslem Branch Canal was once one of the cornerstones on which the growth of The Potteries was built. When the canal was authorised by an Act of Parliament in 1797, it paved the way for Burslem to become the Mother Town of
#ThePotteries
. Construction work was completed in 1805, 30 years after James Brindley completed the adjoining Trent and Mersey Canal. Large quantities of china clay, stone and other raw materials were shipped in for use at the Burslem pot banks and finished ware was exported via the River Mersey and Liverpool Docks.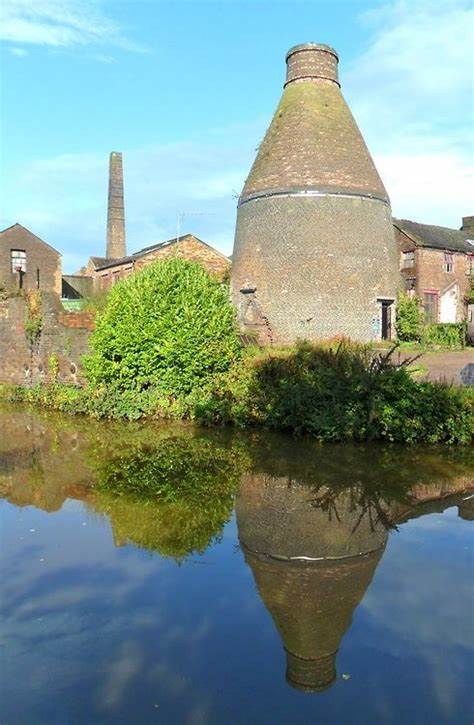 The Shape of Kerry's design captures the essence of the Bottle Ovens of the City.
Whilst the canal was abandoned, after it burst its banks, in the 1960s, the skyline of bottle ovens and industrial buildings towering overhead can still be glimpsed in parts of the City today. Ceramic heritage itself is immortalised in the Applied Arts as the narrowboat in this
#Moorcroft
cityscape glides towards furlong mills, an extant wharf and warehouses dating from the second half of the 19th century.
#visitstoke