Symbol of Adoration 159/10 Vase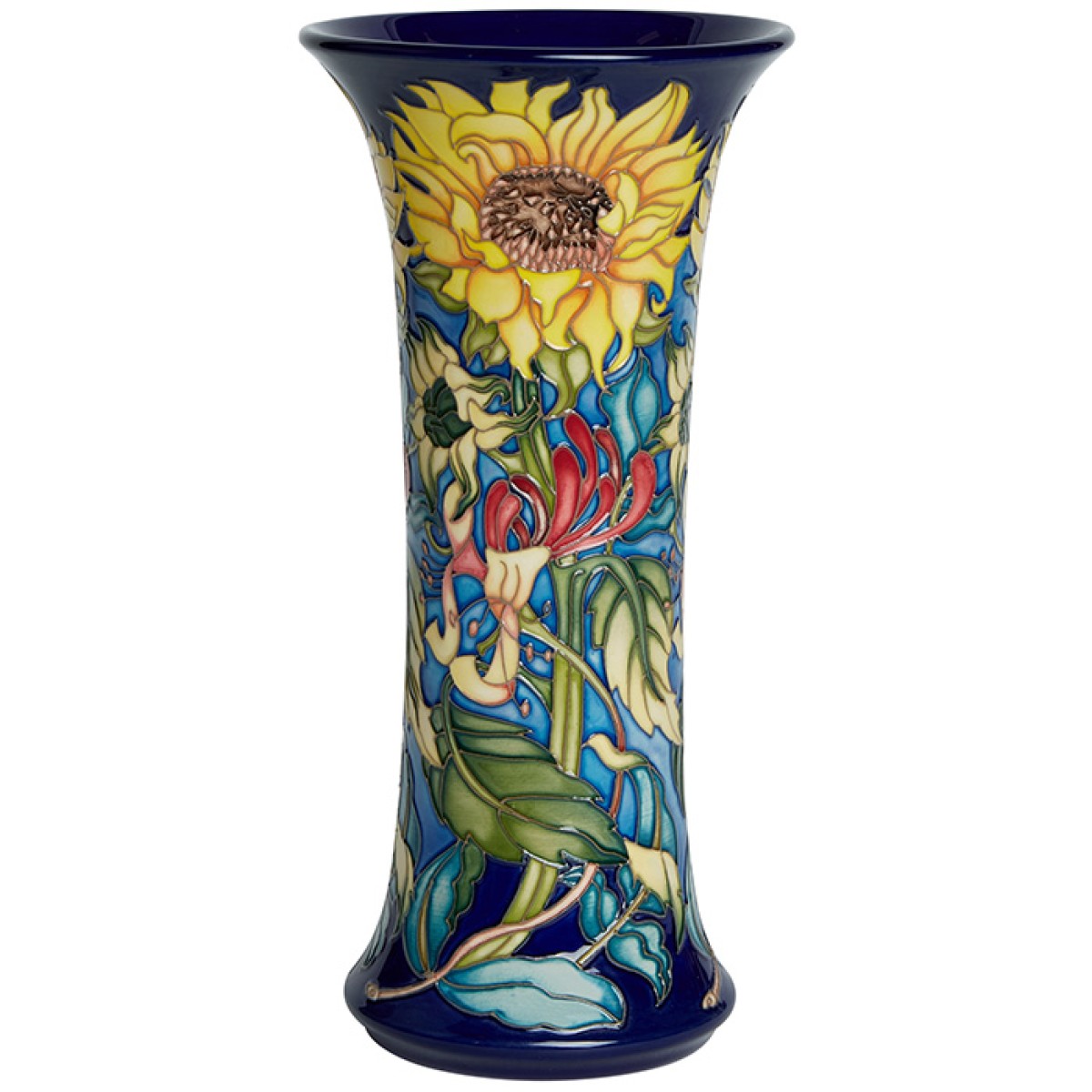 This symbolic floral design rises up from the base of the vase in an extravaganza of blues and greens, full of movement and intrigue. Leaves and stems entwine majestically and honeysuckle, in coral to deep red hues, draw your eye upwards. In the language of flowers, honeysuckle represents devoted affection – an affection that will not leave you when you need it most.
If that was not enough, sunflowers burst into bloom under the rim of the vase with their bright cheery faces – just like Dougie Mac people themselves. Sunflowers, symbolising adoration, are perhaps best to describe the impact of one kind person on the soul of another. Unsurprisingly, sunflowers are the charity's trademark flower. Symbol of Adoration steps forward as one of the most uplifting designs in Moorcroft history.
This vase is part of the Floriography Collection which was created specifically to mark Dougie Mac's 50th Birthday. When you acquire Symbol of Adoration, 15% from your purchase will go to Dougie Mac, once VAT has been deducted.
£895.00
Ex Tax: £745.83
Designer: Emma Bossons
Dimensions: H 25.00 x W 12.00 x D 12.00 cm
Availability: In Stock
Specification
Product Width12.00cm
Product Height25.00cm
Product Depth12.00cm
Shape:159/10
Designer:Emma Bossons
Edition:Limited
Limited Edition Size:35
Design Window (Style):Broad Florals
Have a question about this product? Make an Enquiry