Superbloom Framed Print Print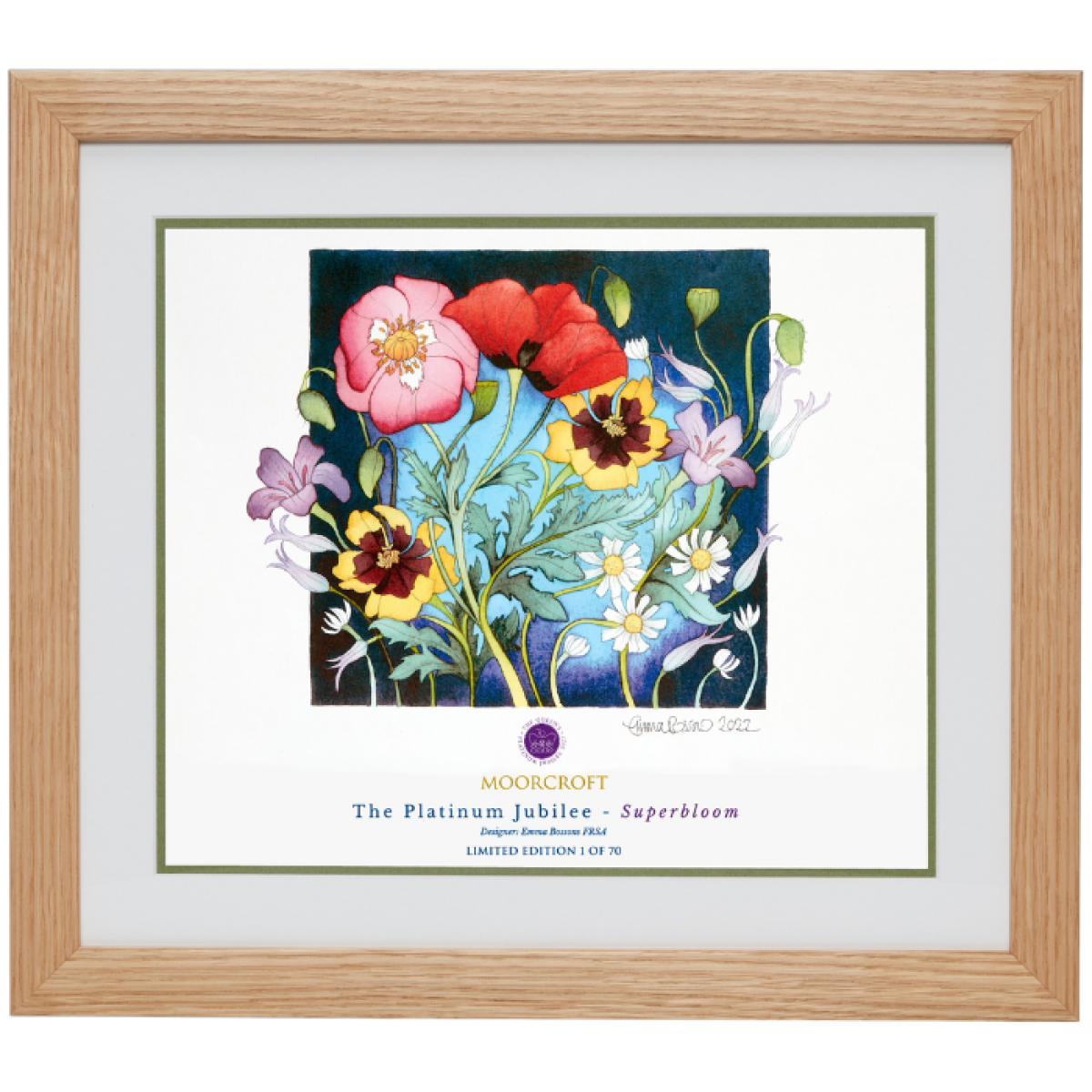 In spring this year, over 20 million seeds were sown in the Tower of London's moat from carefully designed seed mixes. From June to September, the flower display will erupt into new colours and patterns creating a dramatic and engaging experience to celebrate the Platinum Jubilee of Her Majesty the Queen.
'Superbloom' has been designed by Historic Royal Palaces, and their partners, to bring a spectacular natural beauty to the city which will introduce a new biodiverse habitat for wildlife into what is usually an urban setting. It will celebrate the value of nature for our wellbeing, as a spectacular, colourful, vibrant field of flowers fills the Tower's moat.
Visitors can weave past flowering displays filled with colour and scent along a winding path. A specially commissioned sound installation and sculptural elements will draw visitors in and make them feel at home amongst the bees and butterflies.
Inspired by 'Superbloom', designer Emma Bossons FRSA bring us her own interpretation of which wild flowers may bloom during the Platinum Jubilee celebrations. Emma's flowers include Camomile, Coreopsis Tinctoria and Corncockle. There are also two different Poppies, one a soft pink and the other a bold red variety, reminiscent of the ceramic poppies that adorned the Tower of London's moat in 2014 when it commemorated the centenary of the outbreak of the First World War. Eight years on and Moorcroft's own Superbloom vase is a colourful celebration of the life of our monarch, Her Majesty The Queen, who has ruled for 70 years since her ascension to the throne in 1952.
In 1977, the Tower's moat was used to mark HM The Queen's Silver Jubilee with a garden display and this year's 'Superbloom' is the first stage of installing a natural landscape in the moat in the heart of the City of London. It will see the moat become a welcoming new habitat and a green haven for pollinators, insects and seed-eating birds, something all of us at Moorcroft will enjoy seeing for years to come.
£97.50
Ex Tax: £81.25
Designer: Emma Bossons
Dimensions: H 37.00 x W 39.00 x D 0.00 cm
Availability: In Stock
Specification
Product Width39.00cm
Product Height37.00cm
Designer:Emma Bossons
Edition:Limited
Limited Edition Size:70
We thought You may also like
Have a question about this product? Make an Enquiry