Chawton Rose 159/10 Vase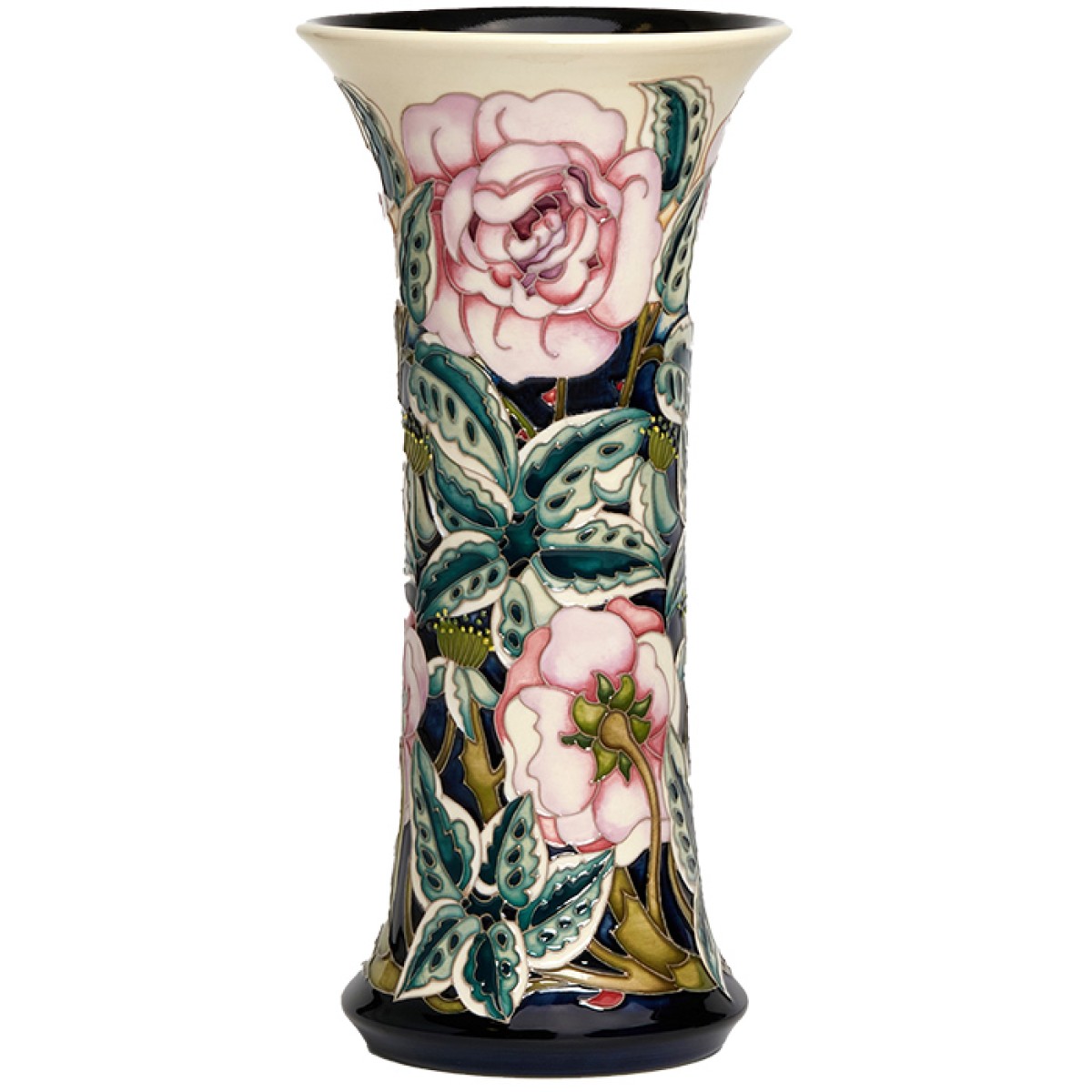 In 2018, a wallpaper fragment, identified by a tax mark, and produced around 1809, was discovered in the Dining Room of Jane Austen's home in Chawton. The reproduction block-printed paper, known as Chawton Leaf, now hangs in the Dining Room, where Austen worked at her little table to write all six of her novels, just as she would have known it.
Emma has taken inspiration from the nettle-green leaves of this exciting find, and weaves blush-pink roses from the base of the vase to the upper ridge. With the back of the rose also captured, the visual of a clambering rose was born, and you can almost picture the Austen ladies with wicker baskets in hand, picking the flowers for the dining table.
£995.00
Ex Tax: £829.17
Designer: Emma Bossons
Dimensions: H 25.00 x W 12.00 x D 12.00 cm
Availability: In Stock
Specification
Product Width12.00cm
Product Height25.00cm
Product Depth12.00cm
Shape:159/10
Designer:Emma Bossons
Edition:Limited
Limited Edition Size:20
Design Window (Style):Broad Florals
Have a question about this product? Make an Enquiry