Moorcroft Ltd receive grant from Government's £1.57bn Culture Recovery Fund
Posted on - 17th October 2020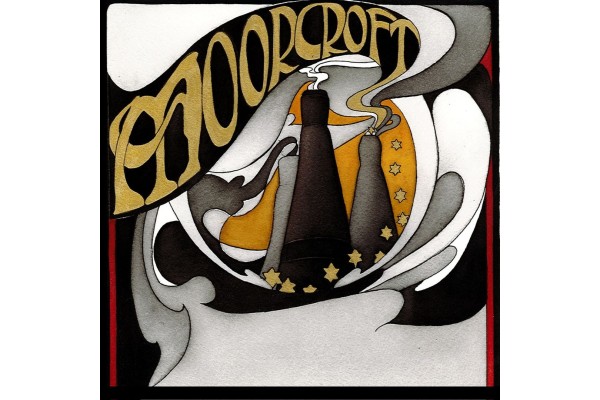 Moocrroft is one of 588 cultural and creative organisations across the country receiving urgently needed support – with £76 million of investment announced today. This follows £257 million awarded earlier in the week to 1,385 organisations, also from the Culture Recovery Fund grants programme being administered by Arts Council England on behalf of the Department for Digital, Culture, Media and Sport. Further rounds of funding in the cultural and heritage sector are due to be announced over the coming weeks.
The oldest surviving commercial Art and Crafts pottery, the first pieces of Moorcroft were created in 1897 by William Moorcroft. In 1913 a state of the art single-storey factory was built, the first of its kind in Stoke-on-Trent, and this original factory is where Moorcroft is still made today. The factory houses a Heritage Visitor Centre & Museum, showcasing pieces from 1897 to the present day and entrance is free of charge, enabling a wide audience to access a nationally significant visual arts collection.
Moorcroft makes a significant contribution to the local economy and tourism in Stoke-on-Trent, attracting visitors to its 1913 heritage factory, whilst also supporting valuable jobs, enhancing local applied arts craft skills, and showcasing their unique handcrafted production processes on guided factory tours. Once, Stoke-on-Trent had over 2000 bottle kilns, today only 47 remain and Moorcroft's Grade II listed kiln built in 1919 is the only updraught kiln in the whole of England for people to visit.
Culture Secretary Oliver Dowden said:
"This funding is a vital boost for the theatres, music venues, museums and cultural organisations that form the soul of our nation. It will protect these special places, save jobs and help the culture sector's recovery."
"These places and projects are cultural beacons the length and breadth of the country. This unprecedented investment in the arts is proof this government is here for culture, with further support to come in the days and weeks ahead so that the culture sector can bounce back strongly."
Chair, Arts Council England, Sir Nicholas Serota, said:
"Theatres, museums, galleries, dance companies and music venues bring joy to people and life to our cities, towns and villages. This life-changing funding will save thousands of cultural spaces loved by local communities and international audiences. Further funding is still to be announced and we are working hard to support our sector during these challenging times."
Managing Director and Director of Art, Elise Adams said:
"Everyone at Moorcroft is thrilled by the support Arts Council England have given us during the difficult time in which we all find ourselves, keeping England's vibrant visual arts sector alive as we battle against COVID-19. This vital funding will enable our historic company to continue our cultural activity programme ensuring Moorcroft's long-term survival."
"We greatly look forward to safely welcoming visitors from around the world back into our factory in March 2021 when guided tours recommence, again proudly showcasing how a piece of Moorcroft fine art pottery is made by hand, just as each piece has been for over 123 years. In the meantime, we will be enhancing our cultural offerings on our website and on social media and expanding our cultural activity programme with current partners the RSPB and RHS, and working with new partnerships including Tusk, whose Royal Patron is HRH Duke of Cambridge."
Arts Council England is the national development agency for creativity and culture. We have set out our strategic vision in Let's Create that by 2030 we want England to be a country in which the creativity of each of us is valued and given the chance to flourish and where everyone of us has access to a remarkable range of high quality cultural experiences. We invest public money from Government and The National Lottery to help support the sector and to deliver this vision. www.artscouncil.org.uk
Following the Covid-19 crisis, the Arts Council developed a £160 million Emergency Response Package, with nearly 90% coming from the National Lottery, for organisations and individuals needing support. We are also one of several bodies administering the Government's Culture Recovery Fund and unprecedented support package of £1.57 billion for the culture and heritage sector. Find out more at www.artscouncil.org.uk/covid19