Golden Flower of Hope PLQ7 Plaque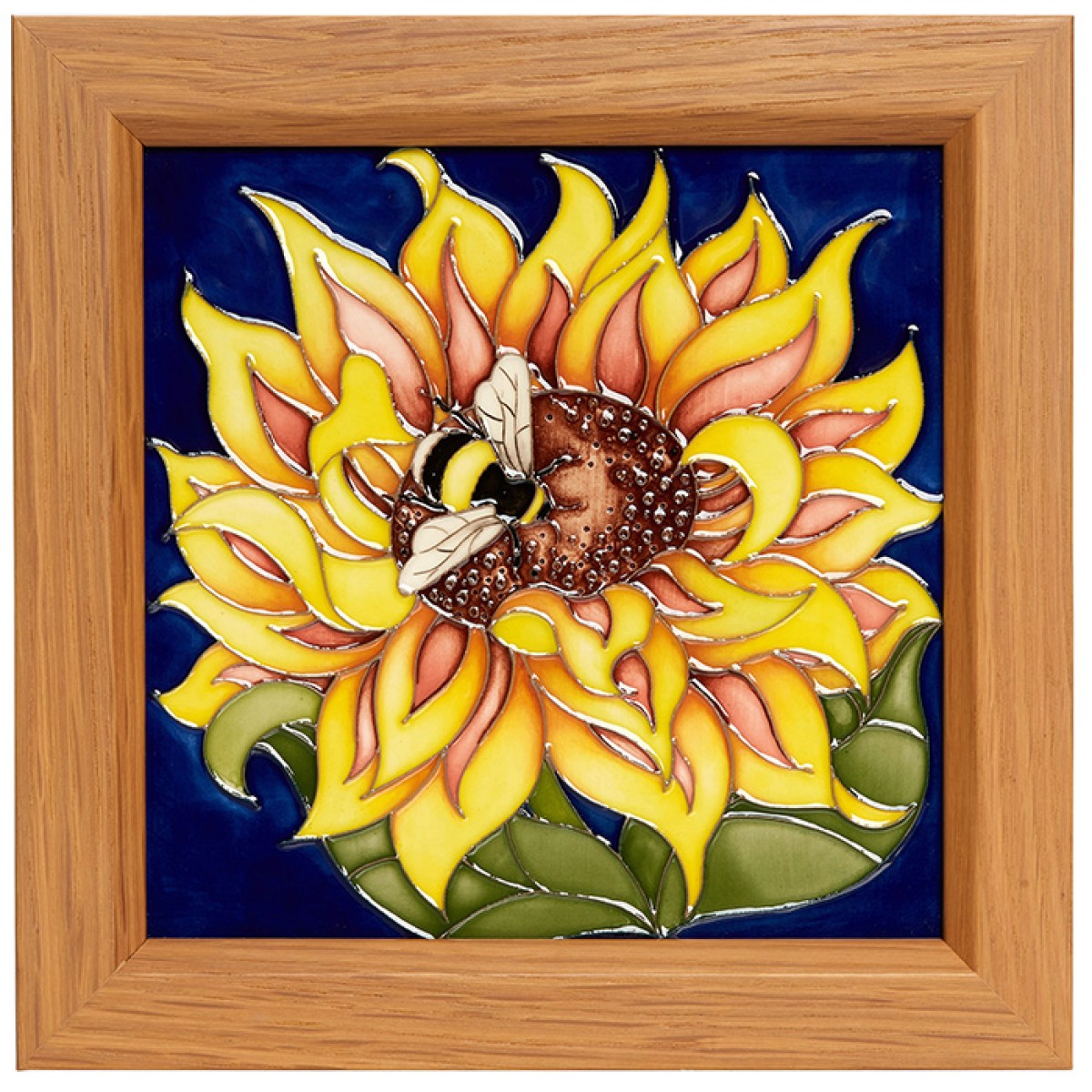 In Moorcroft's very own language of flowers, sunshine means hope. We have turned to the sun more than once over the years and the time has come to do so again.
The invasion of Ukraine has taken lives, destroyed families and businesses, devastated land and buildings and yet hope lives on. The sun covers the earth with its warmth and wherever possible, sunflowers grow straight and tall as they reach up to the blue sky above, their golden yellow heads radiating hope.
Moorcroft now makes its own call to arms by releasing Golden Flower of Hope to help support the international Ukraine Humanitarian Appeal. To do this in a meaningful way, for every best quality plaque sold, we will send £100 to the Disasters Emergency Committee (DEC). The DEC brings together 15 leading UK aid charities, such as British Red Cross, Christian Aid, Oxfam and Save the Children, to raise funds quickly and efficiently at times of crisis overseas.
We ask you all to join with us and if you do, our own special Moorcroft brand of hope will soon be winging its way to Ukraine.
To find out more about the DEC visit www.dec.org.uk
£245.00
Ex Tax: £204.17
Designer: Rachel Bishop
Dimensions: H 19.00 x W 19.00 x D 1.50 cm
Availability: Please allow up to 6 weeks for delivery
Specification
Product Width19.00cm
Product Height19.00cm
Product Depth1.50cm
Shape:PLQ7
Designer:Rachel Bishop
Edition:Open
Design Window (Style):Broad Florals
Have a question about this product? Make an Enquiry