Peacocks & Dragons 80/16 Vase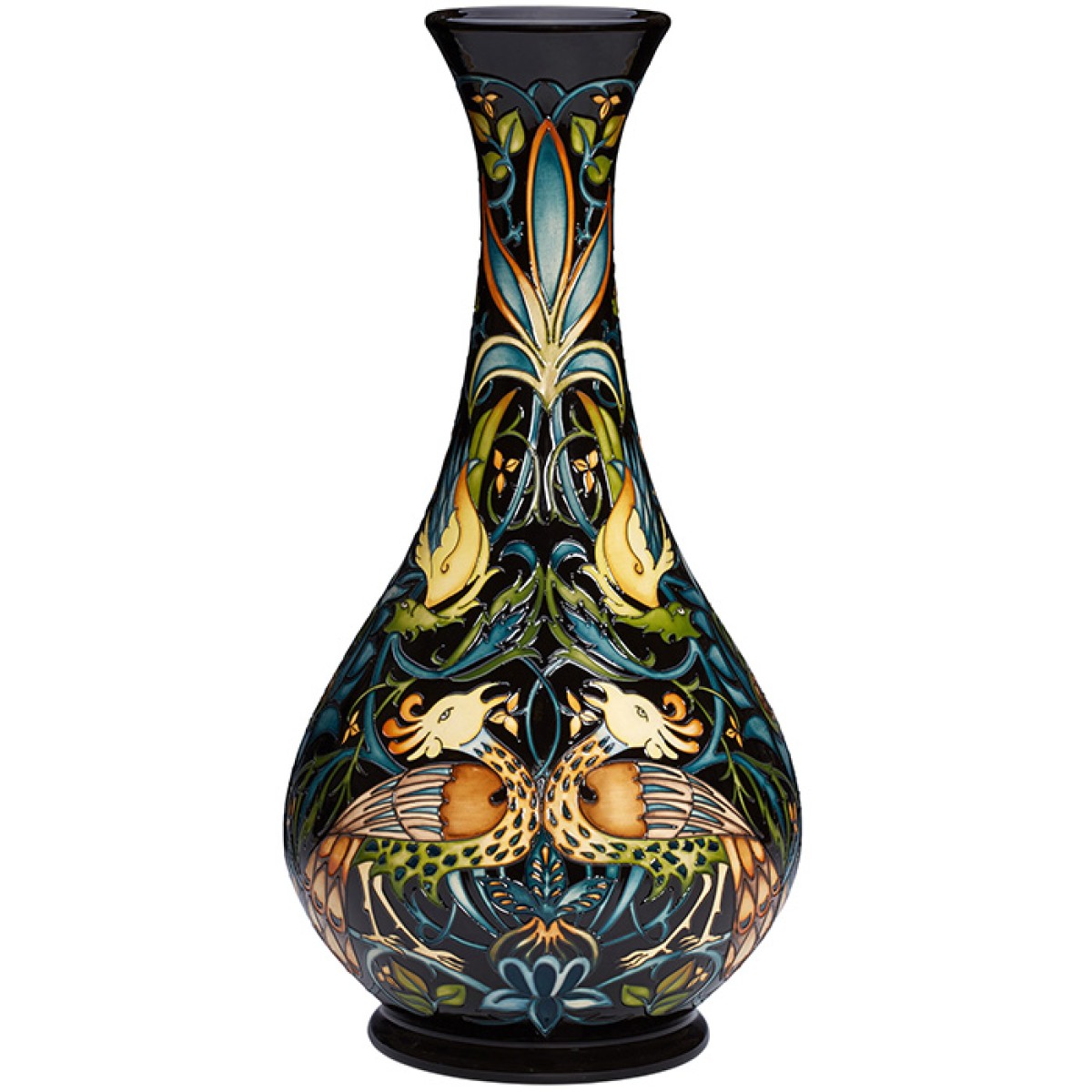 'If I were asked to say what is at once the most important production of art and the thing most to be longed for, I should answer - a beautiful house.'- William Morris.
Morris believed that everybody has the right to a beautiful house, and also that the objects within it should be beautiful. Peacocks & Dragons by Nicola was inspired by the fabric adorning an armchair at Kelmscott Manor which featured peacocks and dragons. Her creation transports the incredible, interwoven detail of a Kelmscott fabric with symmetrical ribbons of foliage and mythical beasts so it comes alive into the world of Moorcroft pottery.
£2,605.00
Ex Tax: £2,170.83
Designer: Nicola Slaney
Dimensions: H 41.00 x W 18.50 x D 18.50 cm
Availability: In Stock
Specification
Product Width18.50cm
Product Height41.00cm
Product Depth18.50cm
Shape:80/16
Designer:Nicola Slaney
Edition:Numbered
Collection:William Morris Collection 2019
Design Window (Style):Fantasy
Have a question about this product? Make an Enquiry