Forsaken Love L46/10 Lamp and Shade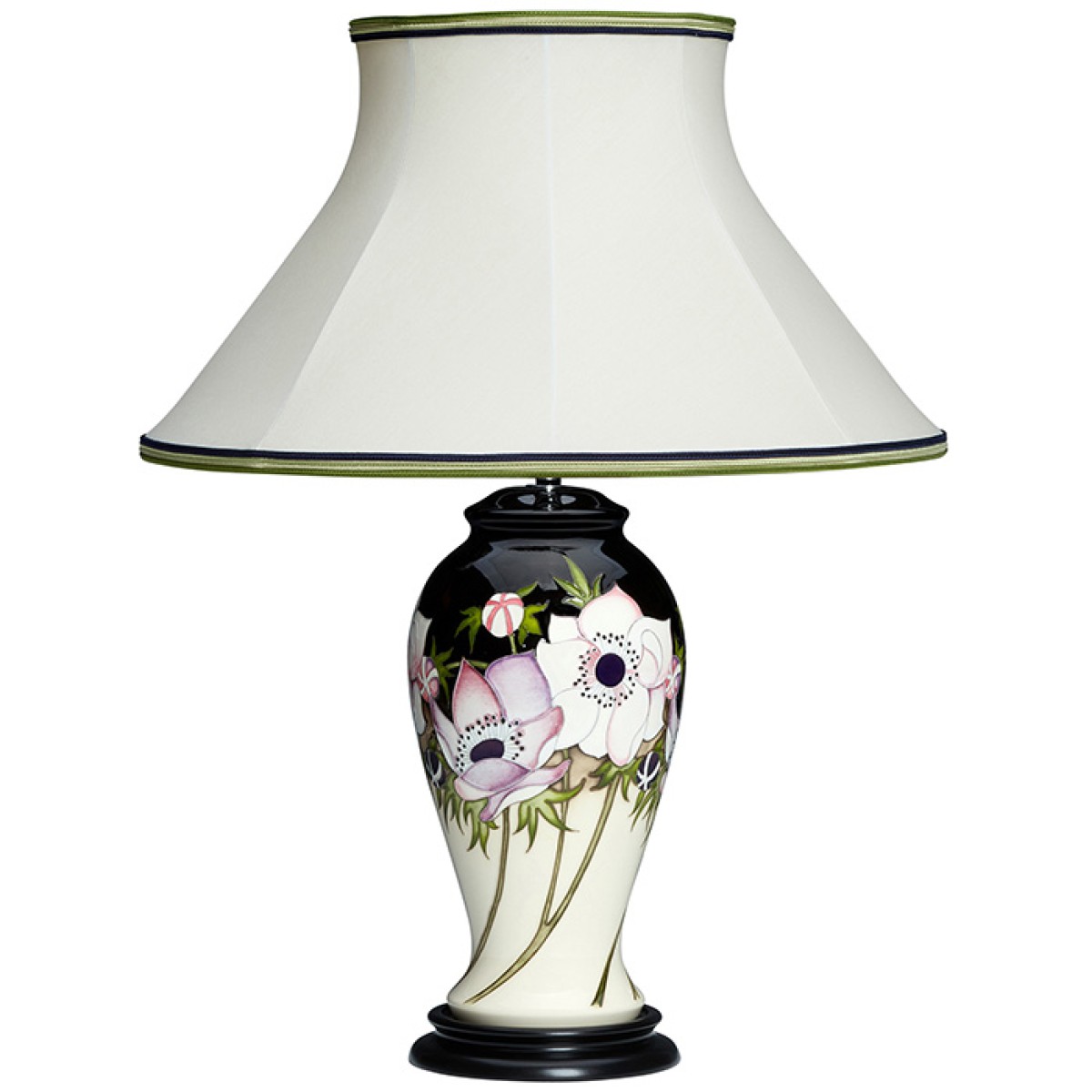 The mysterious watercolourist introduced to Moorcroft recently by the Royal Horticultural Society (RHS), lived more than 300 years ago. We have no clues as to gender, profession or purpose. All that we do know is that this botanical ghost painted accurate images of what must have been their favourite flowers. The Italian artist could not have known that over 300 years later the RHS, whose vision it is to enrich everyone's life through plants and make the UK a greener and more beautiful place, would safely protect these ancient watercolours in the famous RHS Lindley Library Collections in London.
With their origins in Greek mythology, anemones have a resonance with many people. White anemones are synonymous with sincerity whilst pink flowers are associated with forsaken love and purple flowers with protection from evil and bad thoughts. Moorcroft designer, Nicola Slaney, has transferred her popular vase design on to a lamp, which is a pure joy at any time of the year. Perhaps this was why the anonymous watercolourist passed their images down through three centuries to Nicola for a new world to enjoy.
£1,055.00
Ex Tax: £879.17
Designer: Nicola Slaney
Dimensions: H 52.50 x W 41.00 x D 41.00 cm
Availability: Please allow up to 6 weeks for delivery
Specification
Product Width41.00cm
Product Height52.50cm
Product Depth41.00cm
Shape:L46/10
Designer:Nicola Slaney
Edition:Open
Associated Shades:G37
Design Window (Style):Broad Florals
Have a question about this product? Make an Enquiry