Icons can sometimes be the tiniest creature of all - The Southern Emu Wren.
Posted on - 14th August 2017
The Emu Wren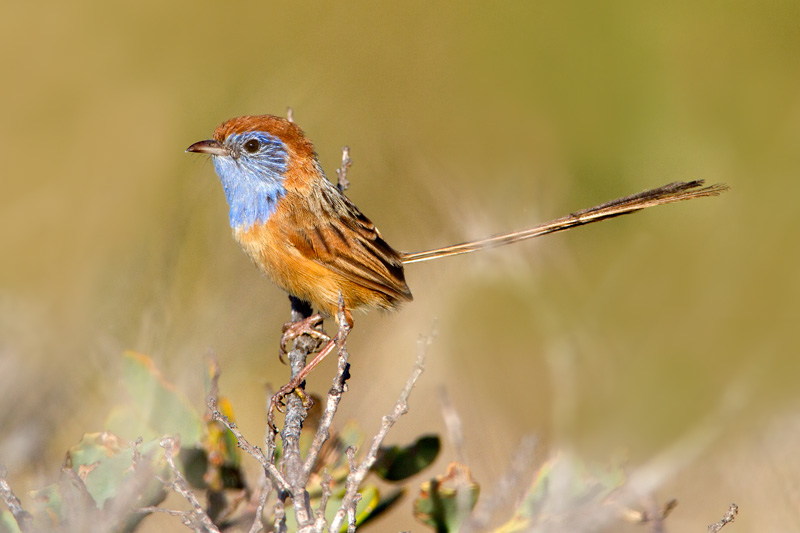 Art can only capture a fraction of the beauty of the Emu Wren, indigenous to Australia. With their strange blue eye-patches, striking tail-feathers, and rather soft brown and yellow feathers, which circle a plump little body, these birds look quite surreal. Cleverly, Moorcroft designer, Kerry Goodwin, who has undertaken commissions for Moorcroft from the RSPB (Royal Society for the Prevention of Cruelty to Birds) in recent years, camouflages her little wrens with scrub and heathland. Chairman of Moorcroft, Hugh Edwards states, "This composition is perfect in every way, and is one of those designs that requires a second and third look before it can be truly appreciated." For a moment, a zoom lens appears to push into a clearing in the grass and capture an Emu Wren perched peacefully on a twig, as distant trees point to the vast expanse of arid soil beyond. Their vulnerability to predators and fire in this parched land is obvious. For all bird enthusiasts it is an icon of Australia and should be respected as such.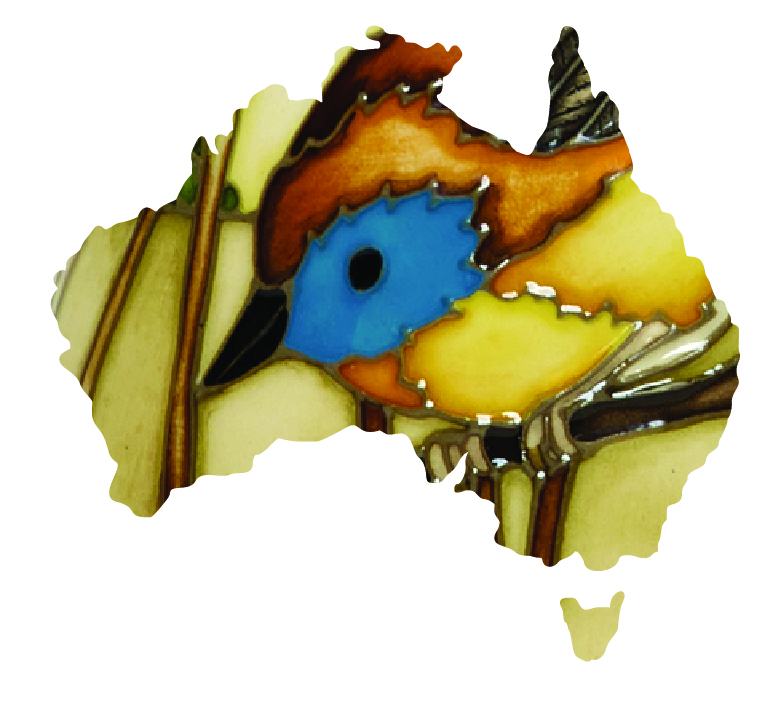 This species has a small and severely fragmented range within which habitat is likely to continue to decline, mostly owing to fire. It has undergone a very rapid population reduction and is therefore classified as Endangered. It requires immediate sensitive habitat management to prevent further declines.
The Southern Emu-wren is one of Australia's smallest birds. A fully-grown emu-wren may reach 19 centimetres long, but its elongated tail feathers comprise about two-thirds of this, making the bird's body a mere 6 centimetres or so long. The bird gets its name from its tail feathers, which look rather similar to the feathers of an emu; the emu-wren's name seems a little incongruous because the emu, standing up to 1.9 metres tall (ten times larger than the wren), is one of Australia's largest birds. Certainly, in terms of the Icons Of Australia Collection, it is one of those rare gems that will, no doubt, appear in Moorcroft Exhibitions (Birds) in years to come with colour tones, and design taking full advantage of the shape of the vase to create something rather special.
Two successful Events have already taken place which involved both our retailers at Waroons (Drakesbrook Antiques) and Claremont, Perth (Claremont Tableware) making TV debuts! Please note the rsvp dates.
Tuesday 15th August

RSVP by 14th August

Gallery Gifts

32 Main Street, Hahndorf, SA, 5245

Phone: 08 8388 1363

Contact: Peter & Jayne Bartsch

12pm – 3pm

Wednesday 16th August

RSVP by 9th August

Joyce Jewellers

40 Wilson Street, Burnie, TAS, 7320

Phone: (03) 6431 2477

Contact: Jennifer Macartney

4pm – 7pm

Thursday 17th August

Hardy Brothers Jewellers Melbourne

338 Collins Street, Melbourne, VIC, 3000

Phone: (03) 9624 5300 Contact: Julianne Karavitis

5.30pm – 8.30pm

Friday 18th August

RSVP by 4th August

Fyans Cottage

170 Moorabool Street, Geelong, VIC, 3220

Phone: 03 5229 7006 Contact: Yvonne Little

4pm – 7pm

Saturday 19th August

RSVP by 5th August

Roundabout Antiques

Woodlands of Marburg, 174 Seminary Road, Marburg, QLD, 4306

Phone: 0417 714 105

Contact: Robert Neilsen

1pm - 4pm

Sunday 20th August

RSVP by 16th August

Faulconbridge Antiques

448A Great Western Highway, Faulconbridge, NSW, 2776

Phone: (02) 4751 7627 Contact: Kevin Austin