The Moorcroft Garden Festival
Posted on - 8th July 2021
THE MOORCROFT FESTIVAL
In ancient Indian and Persian tales Onyx is referred to as a protector from evil. The Indian gemologists describe onyx as a protector for harmonious relationships. The stones' close union and yet strong contrast between the layers of black and white are considered symbolizing for the love between people. How appropriate then, with a Nation united in joy, as fans cheered the England team into the Euro 2020 finals, for our design of the day to be Vicky Lovatt's Onyx, which holds saucer-shaped blooms of the Onyx hellebore which hover over upright stems with their double, frilly blooms in shades of midnight-purple and slate to black.
Onyx fingers straddle the roundel to create an exciting journey of discovery within the bloom itself, softened against the lightness of the ivory clay. England will face Italy in the final of Euro 2020 on Sunday after beating Denmark in the semi-finals after extra-time. The game at Wembley will kick-off at 8pm. It will be the first time England have played in the final of a European Championship and it will be England's first tournament final since the 1966 World Cup.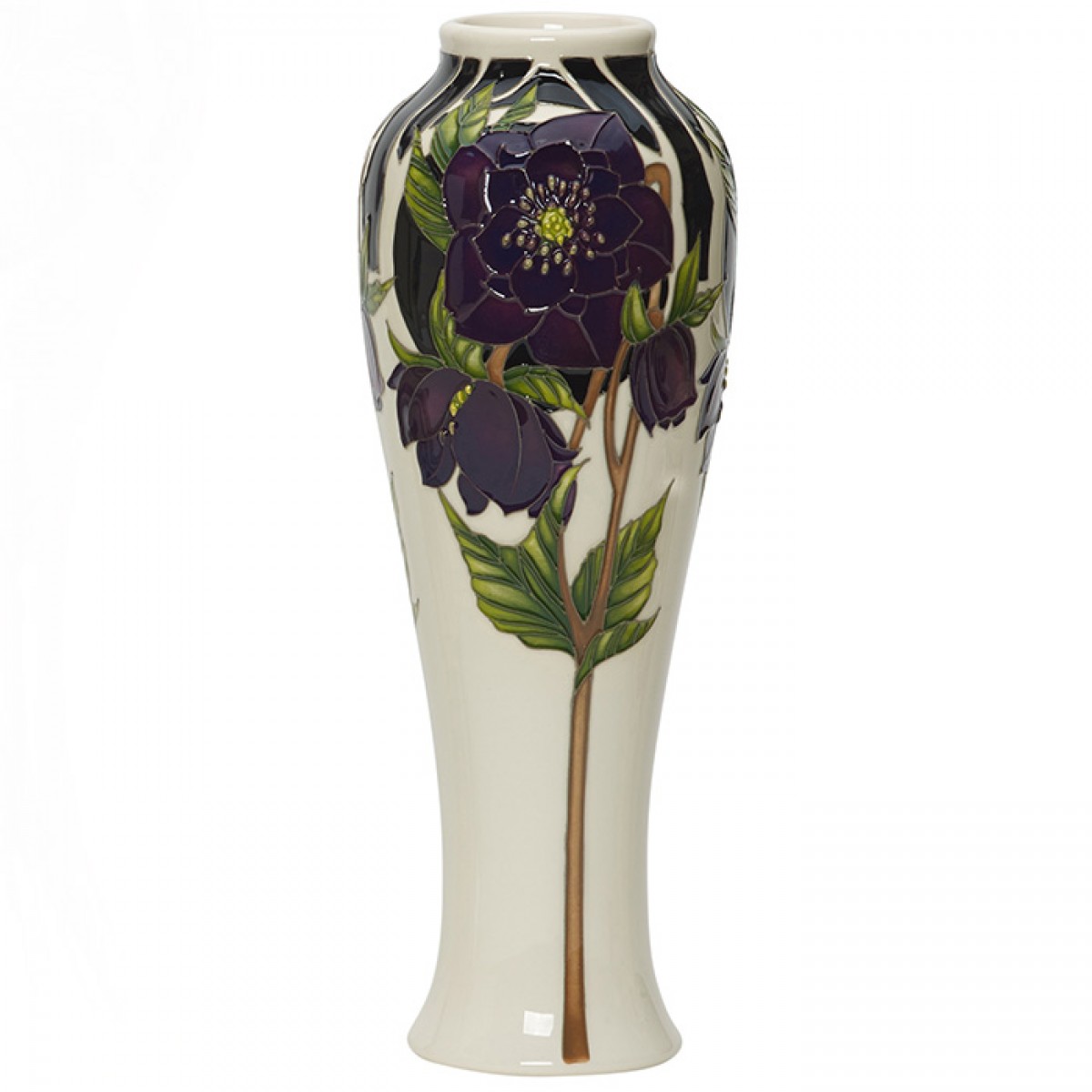 View the Moorcroft Garden Festival Designs
If England win the final on Sunday and set lions roaring throughout the Nation, Moorcroft will release a limited edition of 3 Onyx vases with the bloom blazing in red against the ivory ground. Just three vases, one for each of England's three lions that will be roaring for all to hear. These three pieces will be priced at £620, the full retail price of the Onyx piece, and today, the remaining pieces in this original version are on offer at £310. Details of the red Onyx vase will be posted on our Facebook page and website in August.
England have never won the Euros. They have been losing semi-finalists twice - first in 1968 and also in 1996. Their last major tournament win was, of course, the 1966 World Cup. Let us all hope that history is made this Sunday!