Hats Off!
Posted on - 18th April 2017
Hats Off To William Moorcroft!
Some particularly unusual and intriguing items linked to Moorcroft history have recently gone under the hammer - including our founder's famous top hat…
The collection - including a novelty salt pot, a red glazed vase, a biscuit barrel and bell pulls - were all produced during the time of William and Walter Moorcroft. William's top hat - made by London-based Christy's and worn in the 1920s and 1930s - was expected to fetch almost £200 at auction in February. Several images of William in his top hat reside in the Moorcroft archive collection, so it intrigued us all when we discovered it was to go under the hammer. The items went on public view at Hanson's Auctioneers, in Etwall, Derbyshire, on Wednesday, February 15 ahead of the auction at the same venue on Tuesday, February 21.
The black silk top hat particularly grabbed the attention of auctioneer, Charles Hanson. It had been preserved in a fitted case and was found in a chest of drawers. Charles said: "The black silk top hat was worn by a man who has been described as a visionary potter, who sealed his place in ceramics history for creating unique and beautifully artistic pottery. The top hat is a great piece of heritage and I can imagine William Moorcroft wearing it in the Potteries with pride. I wonder what it would say if it could talk; what conversations would have gone on. I hope the top hat is acquired by a museum so that people can see a picture of William Moorcroft and understand the history of the hat. I also hope it stays in the Potteries."
After much interest and several alerts from Club Members, we were excited to find out that William Moorcroft's hat, an extraordinary piece of memorabilia, sold over the internet with Hanson Auctioneers for £840. Find out more about Moorcroft's History
Can WE value YOUR pieces of Moorcroft?
Sadly, we are unable to value the piece for you, but I recommend that you contact a reputable auction house. A good auction house should be able to advise you of the value of your piece of Moorcroft pottery. Better still, an auction house that specialises in Twentieth Century Decorative Art sales would be the most qualified for ceramic valuations. We recommend that the appraiser you appoint is accredited, knowledgeable in Twentieth Century Decorative Art, and has an independent relationship from both the buyer and seller. For a more accurate appraisal, we gently suggest that you bring your piece to the appraiser in person. Estimates from photographs and descriptions (whether on-line or not) may not disclose whether or not a piece has been crazed, cracked, restored or subject to other imperfections that cannot be identified unless the piece is thoroughly inspected by expert hands and eyes. We give the same advice to any would-be buyers of Moorcroft.
Should you require further information on Moorcroft generally, we do have 4 books available on Moorcroft; Moorcroft: The Phoenix Years, Moorcroft: Winds of Change and Moorcroft: A New Dawn, all written by Fraser Street and Moorcroft 1897 - 1993, written by Paul Atterbury.
This auction comes at a moment in time where we are seeking to also remember William's son, Walter Moorcroft. Walter is famous worldwide for his broad floral designs that came in the 1960's and 1970's when Mary Quant was injecting the same boldness into the fashion world. Mary Quant opened Bazaar, a boutique on the King's Road, in 1955 at a time when 'fashion wasn't designed for young people'. Quant was influenced by Chelsea beatniks and dance outfits she remembered from childhood. Famed for popularising, if not inventing, the mini skirt, her clothes were made up of simple shapes combined with strong colours. Walter's designs were no less dramatic!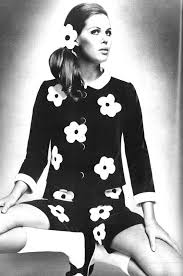 I Am Not My Father
A Collection dedicated to Walter Moorcroft OBE
In 1945, on the death of his father, Walter Moorcroft took over the business that carried his name. He inherited the Design Windows that his father had created but Walter was determined to be his own man, and change was inevitable. What are today referred to as 'broad floral' flowers such as Anemone, Hibiscus, Magnolia and Wisteria, were all the rage in the 1950s, and Walter, whether he liked it or not, had no alternative but to go along with some part of his father's design legacy. Even so, he remained adamant that it would only be that part which related to broad florals. The remaining Moorcroft design windows, including fish, fruit, landscapes, mushrooms and toadstools all slipped away into oblivion and, other than on Walter's own terms, they were never again allowed to return. Under his stewardship, most of them never did.
View the I AM NOT MY FATHER COLLECTION
him and her 35-5 Vase

One thing guaranteed to irritate Walter Moorcroft was any form of hint that the hallmark Anemone design originated from his father and not himself. History must judge in the final analysis, but father William did make life more awkward at times by signing the work of his son and (rarely) his daughter, Beatrice! For now, it matters not. The Anemone design mutated over the years in such a way that it became timeless – a piece of Moorcroft which gave pleasure to at least two generations, and perhaps three.
Designer, Nicola Slaney, used the anemone flower to create Him and Her, a cheerful, loving piece of work using a pure white anemone and a second, rich, almost burgundy, flowerhead. It was a simple twist on a famous design. Interestingly, Walter Moorcroft once painted, by hand, an original watercolour as Christmas card for a close friend and ally using his favourite flower – the anemone!
£350.00