The Dance of The Desert Rose
Posted on - 9th August 2017
The Dance of the Desert Rose
'Strikingly beautiful mauve petals with red bases form a contrasting centre to each brilliant white flower and can only leave the onlooker feeling joyful.'
The Sturt Desert Rose has been known by many names like the Australian Cotton, River Rose and Cotton Rosebush. The plant grows within rocks and slopes along rocky ground - you will find it in the parched outback creek beds, hiding its beauty. How such a striking beauty come can from such an arid and bleak environment is a mystery to all. The species was first stumbled upon by Captain Charles Sturt (1795-1869) from the creek beds within the Barrier Range while he was on his discovery journey to central Australia in 1844-45.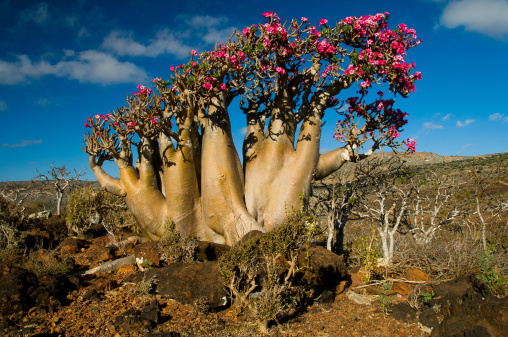 Most people find them a fascinating plant, mainly for their unusual shape, bulbous caudex (fat base – not unlike the base of the Adenium Dance vase) and stunning flowers. Similar to frangipanis, they are a succulent, drought tolerant, and can survive the desert's ferocious heat. The flower is a testament to survival. This is not simply survival with craggy edges or spikes. The desert rose is a brilliant, unique, dancing flower of glorious merit. Great balls of fire! Adenium Dance is not just a magnificent vase in terms of craftsmanship, with a design outlined in liquid clay to test the most talented of Moorcroft tubeliners – its artistry holds one of the finest combinations of colour ever to be seen on a piece of Moorcroft Pottery.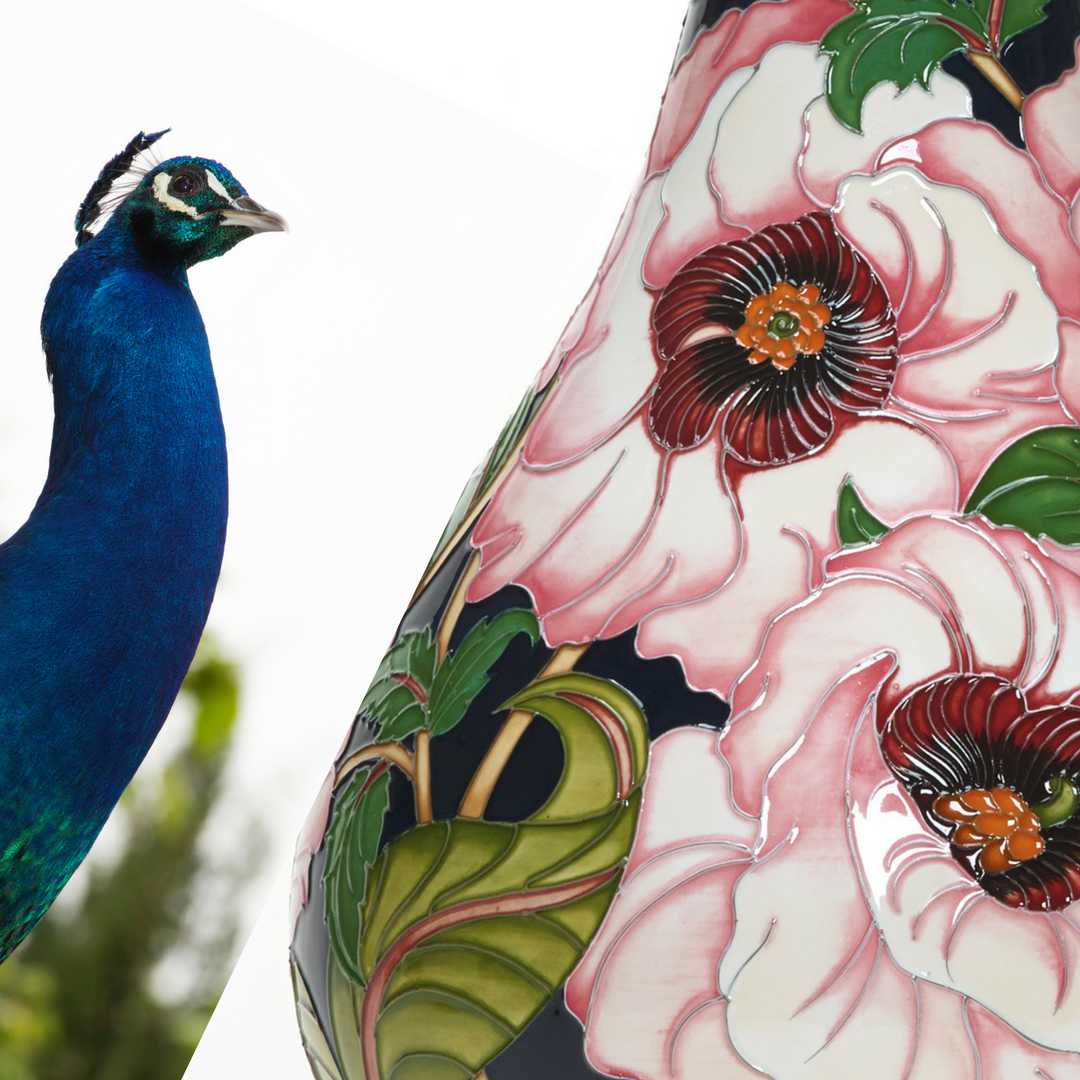 As soon as I heard that a desert rose design was underway, my thoughts jumped to Larry McMurty's novel 'Desert Rose.' Bittersweet, funny and touching, The Desert Rose is the story of Harmony, a Las Vegas showgirl. At night she's a lead dancer in a gambling casino; during the day she raises peacocks – a bird that has inspired Rachel Bishop throughout her long career at Moorcroft. Indeed the peacock is not dissimilar to the Lyrebird, another design in the Icons Collection, in terms of the spectacular. She's one of a dying breed of dancers, that is, Harmony and not Rachel, faced with fewer and fewer jobs and an even bleaker future. Yet she maintains a calm cheerfulness in that arid neon landscape of supermarkets, drive-in wedding chapels, and all-night casinos.
While Harmony's star is fading, her beautiful, cynical daughter Pepper's is on the rise. But Harmony remains wistful and optimistic through it all. She is the unexpected blossom in the wasteland, the tough and tender desert rose. In much the same way, Adenium Dance bursts through the darkness of its surrounding midnight-blue glaze, with heads swirling in a flurry of candy-floss pinks and the deepest of reds. These naturally fleeting, bleeding-hearts of beauty will be enjoyed for many years to come under glaze. In art, the most rousingly beautiful moment can be captured.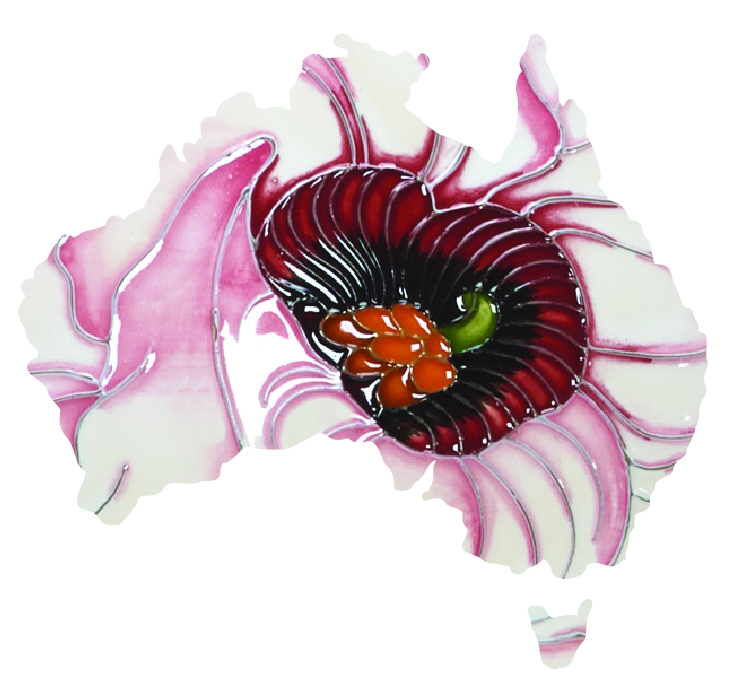 Commenting in an article in the New York Times, Lament in Las Vegas, journalist, Steve Tesich, confesses:
"I have never seen Las Vegas. Not even from the air. Whenever I've flown to or from Los Angeles at night, the pilot has advised us that the light below was coming from Las Vegas. But if Vegas was visible from the left-hand window, I was sitting on the right and vice versa. Time after time it went like this. A part of me came to suspect that there really was no such city. This suspicion was confirmed whenever I saw Las Vegas as a setting for a movie. It wasn't a city at all. It was just bad artwork. I came to think of Las Vegas as a euphemism, an agreed-on national metaphor for a place where Wayne Newton works, a singer who I suspect also doesn't exist.
Larry McMurtry's novel ''The Desert Rose'' has shattered my disbelief. I now know for certain that it's there, all right. He has convinced me. He has also convinced me that I've been lucky to avoid it all this time!"
It is true. Harmony deserved a better life. She deserved a better daughter. She even deserves a better husband than the one she finally returns to. But she just doesn't get what she deserves. And even though she finds that there is no immediate justice in this world, she doesn't give up. She keeps going. May the desert rose spread wildly and take over Las Vegas! In any event, may beauty, in all forms, be appreciated. Look after our own desert rose Australia – there are only 40 of these in the world.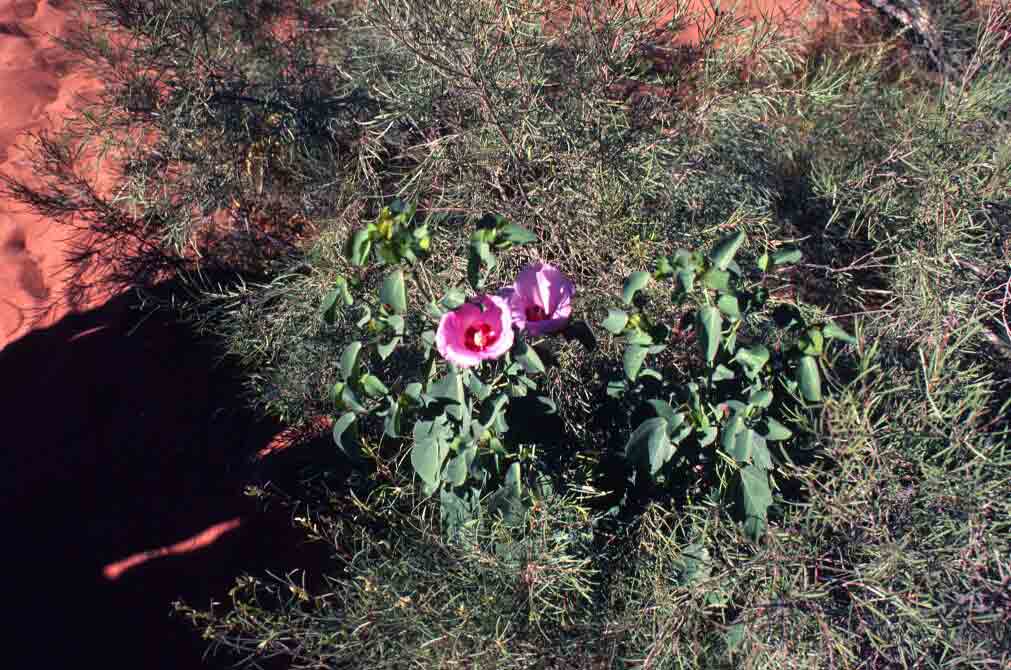 By Catherine Gage.