Moorcroft Invites You to Enjoy the Unspoilt Beauty of Grasmere
Discover the wonder of a UNESCO World Heritage site as Moorcroft ventures to the Vale of Grasmere in the heart of the Lake District.
From Friday 24th until Sunday 26th March
10.30am - 5pm (sunday until 3.30pm)
For three days, Moorcroft will be based in the picturesque Grasmere Village Hall, where you can enjoy a 11am talk each day by Moorcroft Director of Art, Elise Adams, as she unveils The Lake District Collection 2023. (Book talk tickets here).

The new collection will be available to purchase along with a wide selection of designs from the newly-launched Spring Catalogue and other such ceramic treasures including a brand new daffodil design for 2023, the remaining pieces of Ullswater Cloud, a vase and plaque by Vicky Lovatt and a Dove Cottage plaque by Nicola Slaney. You will also be able to meet a Moorcroft artist, who will be demonstrating the heritage craft skills of tubelining and painting behind each piece of Moorcroft pottery.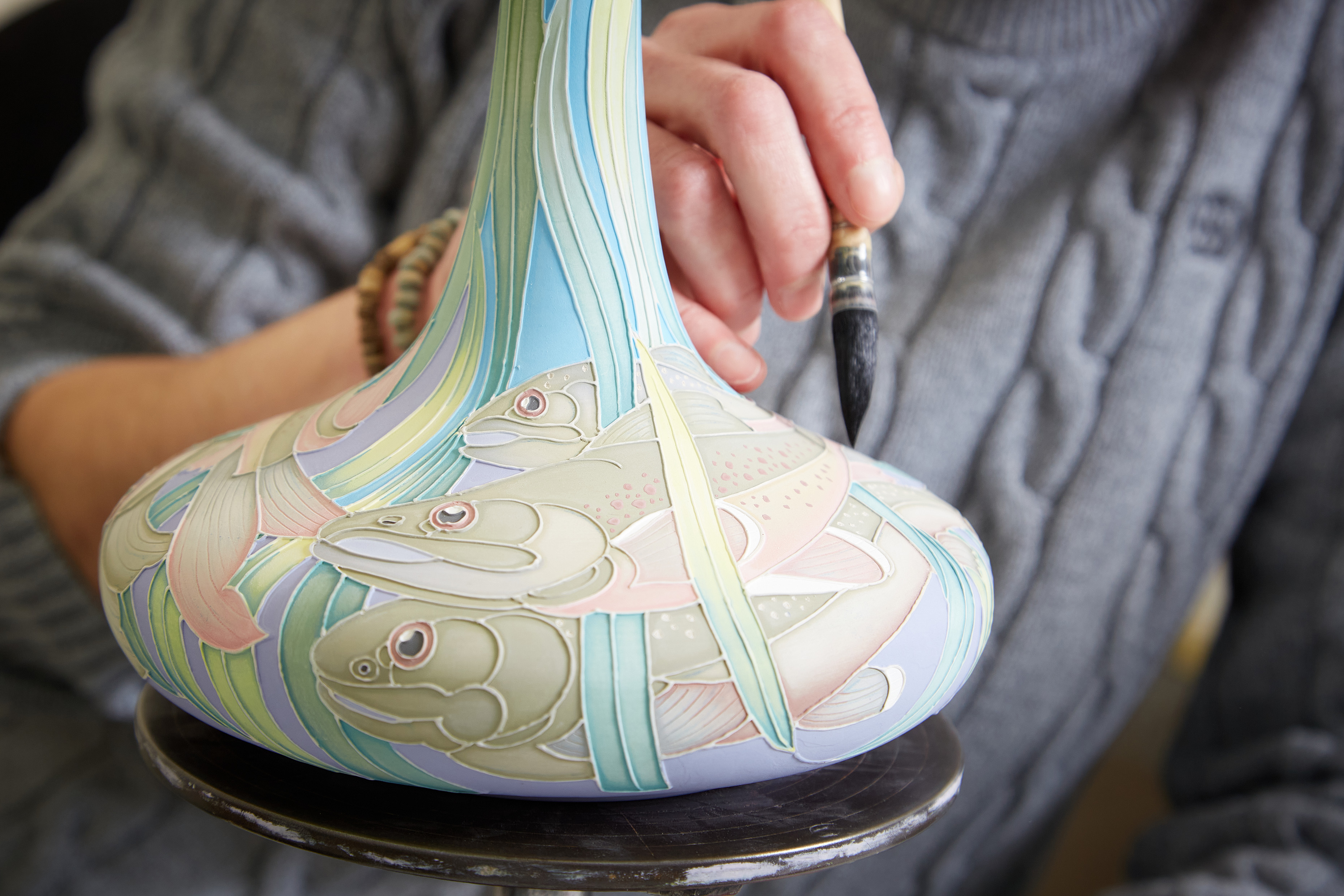 Our event at Grasmere Village Hall will be free-of-charge to enter but we do advise that you book free-of-charge tickets to the morning talk. The event will be open from 10.30am until 5pm on Friday and Saturday, and 10.30am until 3.30pm on Sunday.
Grasmere Village Hall, Broadgate, Ambleside, Cumbria LA22 9TA
Book your free of charge talk tickets by emailing mclub@moorcroft.com
Or call 01782 820500
Or click here to book online.