Designs of Rarity
DESIGNS OF RARITY
Below you will discover a selection of Designs of Rarity, each one special and rare. Pieces will come and go, inevitably rarely available for long, so time is of the essence when you see a design that you desire, as it may disappear in Moorcroft's historical archives before too long. Designs of Rarity will include designers' trials, very small limited editions, original designers' watercolours, flambé painted pieces recreating the red colour palette of yesteryear and unique connoisseurs' pieces, in some cases with only one of each piece in existence.
Designer: Helen DaleGOLDEN EAGLE - LAMP + Shade: L46/10
A rare pair of Golden Eagles are in flight above Haweswater Reservoir in the Lake District. The onset of winter has begun as can be seen by the snow topped mountains and muted colour palette of the landscape. Only one example of a Golden Eagles lamp has been made.
Rarity: Only 1 produced
RRP: £795
View Now
---
Designer: Nicola Slaneyspring - VASE: 73/18
This Spring vase was inspired by a panel created by Margaret MacDonald, the wife of Charles Rennie Mackintosh, which features raven haired ladies. Nicola's plaque features a solitary lady, resplendent in complex linework of swirls, leaves and flowers.
Rarity: Only 1 made on ivory clay body, marked Trial and dated.
RRP: £3920
View Now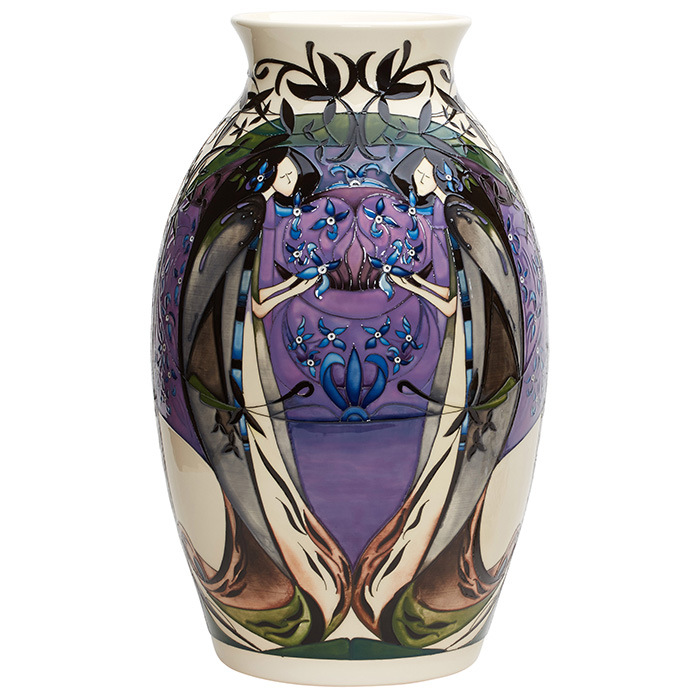 ---
Designer: Emma Bossons FRSAFREND - vase: 374/9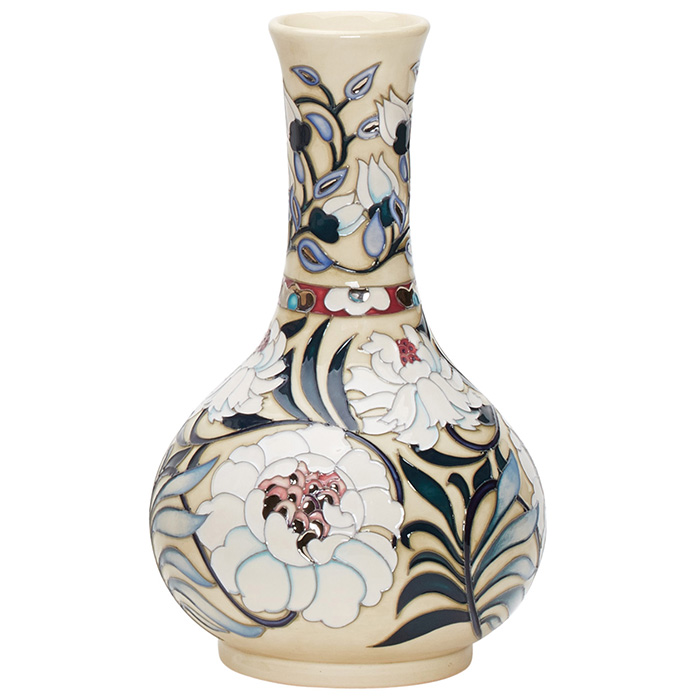 Inspired by the floral chrysanthemums of the late nineteenth century drawn by leading Arts and Crafts designer William de Morgan, Emma created this unusual vase that takes its shape from the Middle East. The floral decoration which swirls around the body is framed by bands of horizonal patterns, which are enhanced with silver lustre, as too are the delicate centres of each of the main flowers. Only one example of this trial vase has been created with the lustre detail on it.
Marked: Trial & dated
RRP: £760
View Now
---
Designer: Rachel Bishopotley chevin - tray: 965
As the days lengthen and the earth warms, the Yorkshire Dales begin to call to keen walkers everywhere. In late April and early May attention shifts to the delight of a walk in Otley Chevin at the height of the bluebell season. The reason is flowers, literally millions of them, lowering their heads into a sea of blue. For a precious few weeks, the spring sunshine filters through what is still a sparse canopy of leaves to illuminate the display, whilst all around the air is suffused with the heady scent of the blooms.
Marked: Trial & Date
RRP: £160
View Now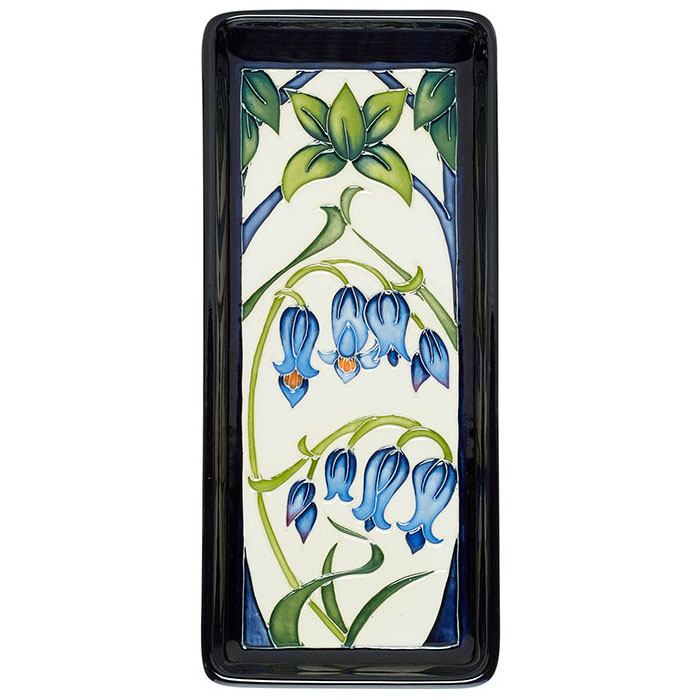 ---
Designer: Rachel Bishop Rennie rose - VASE: 102/3
RRP: £225
View Now
Designer: Rachel Bishop RENNIE ROSE - VASE: 80/9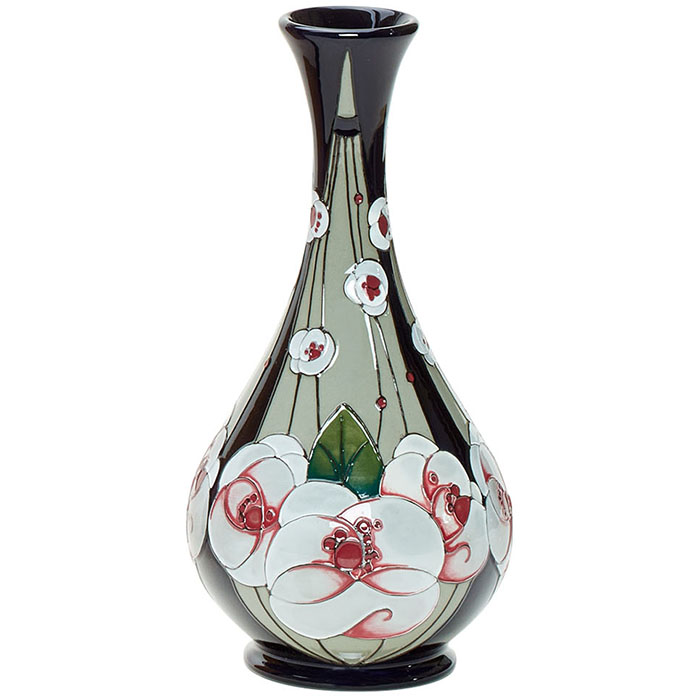 RRP: £395
View Now
Two unique colourways of the popular Rennie Rose design made using Moorcroft's unusual dove grey coloured clay.