Cornwall Air Ambulance
Cornwall Air Ambulance is the charity that provides critical care to the most seriously sick and injured people in Cornwall and the Isles of Scilly. The crew are tasked to more than 1000 missions every year, and with no direct government support towards running costs, the charity relies on the generosity of the people and businesses of Cornwall to keep the helicopter flying. The creativity and rich history of companies like Moorcroft, who have created a bespoke ceramic collection for the charity capturing a response flight of the AW169 helicopter, will raise money to fund future lifesaving missions.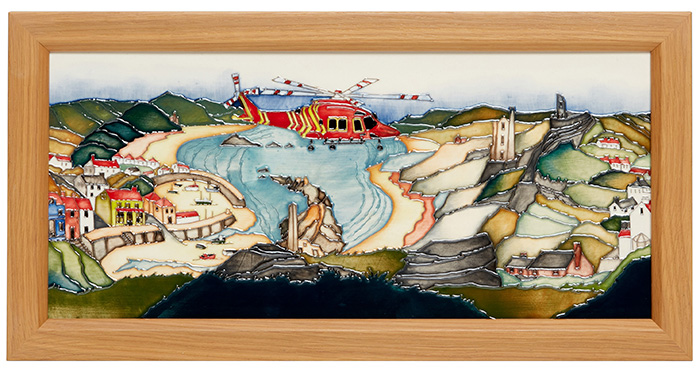 The Cornwall Air Ambulance Collection is designed by Paul Hilditch, who has designed many seascapes in his career, from galleon ships to moonlit smugglers hideaways. He holds a renowned reputation in the field of military aircraft ceramic design, raising money for the Royal British Legion. The Cornish coastline is mostly occupied by high cliffs, featuring a variety of islets, stacks, coves and bays, which make it a wild and romantic rural idyll, not only inspiring the Moorcroft designer himself but many other artists and playwrights like Rosamunde Pilcher, Nick Darke & Charles Causley, it is nonetheless difficult, if not impossible, to rescue people from these remote places, complete with hair-raising heights and depths, not to mention Cornwall's challenging road networks, without the skills and the helicopter of Cornwall Air Ambulance – a life line to all the people within this remote community and visitors from around the world.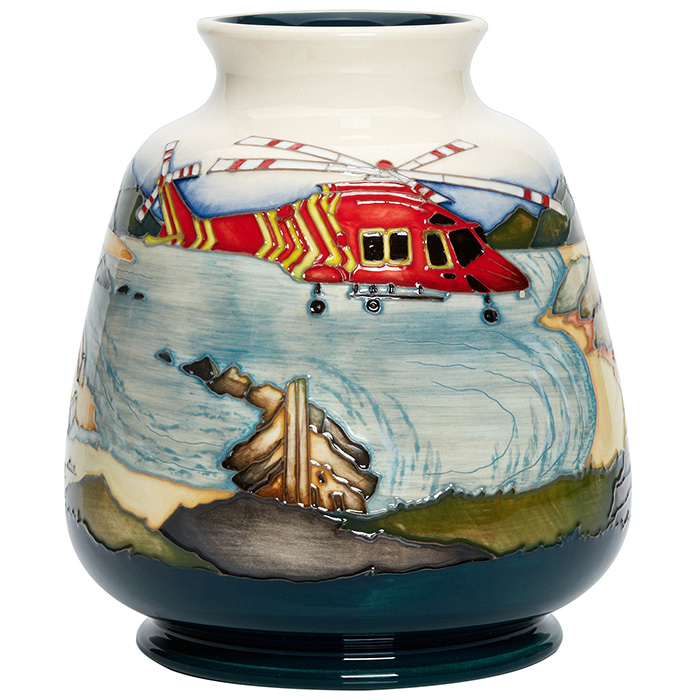 In truth, when it comes to saving lives, every minute matters. The helicopter is on scene on average in just 12 minutes in mainland Cornwall and less than 30 minutes on the Isles of Scilly. The paramedic aircrew provide pre-hospital critical care at the scene of the incident. Taking to the skies in 1987, Cornwall Air Ambulance was the first air ambulance in the UK. It has now completed more than 31,000 missions, saving countless lives, including that of many young children. Moorcroft designer, Paul Hilditch takes you on a fast-response flight over some of the county's isolated beaches, farmland, rural settlements and twisting narrow roads that the Cornwall Air Ambulance circumvent in minutes, in an epic journey of wonder!
In 1997, the Moorcroft Design Studio was formed, led by Senior Designer, Rachel Bishop. Other designers add strength to the Moorcroft name with their unique design ideas and artistic vision. With a considerable following, Paul Hilditch, designing for Moorcroft for nearly two decades, has a reputation for detailed and mind blowing design - the Cornwall Air Ambulance Collection sees him journey full throttle into landscape and seascape design, cleverly drawing attention to the incredible flights of the Air Ambulance crew themselves.
Moorcroft's Cornwall Air Ambulance Collection was formally launched at the Royal Cornwall Show on the 9th June 2022.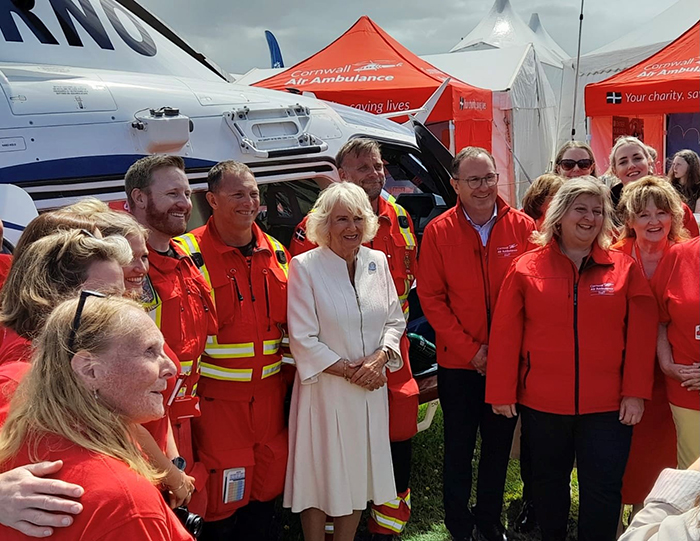 Each piece of Cornwall Air Ambulance sold, helps to raise vital funds to provide a lifesaving service, as it costs nearly £5m a year to run the charity. Thanks to your support in acquiring a Cornwall Air Ambulance vase or plaque, Moorcroft can play its own part in helping the charity in its special 35th anniversary year.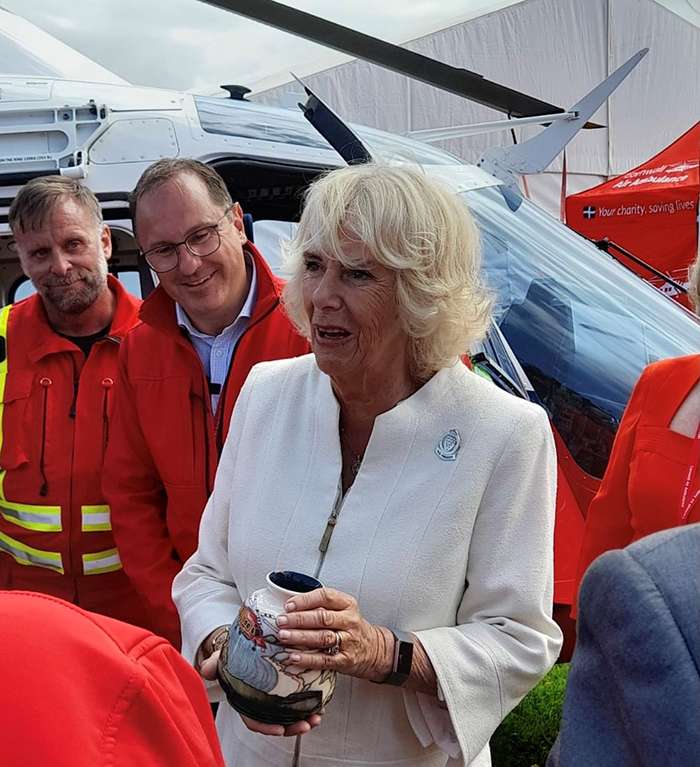 Order Now
For more information about the Cornwall Air Ambulance, including how to make donations, please visit www.cornwallairambulancetrust.org

Cornwall Air Ambulance Trust
Registered Charity Number: 1133295