Autumn Plaque by Paul Hilditch
Exclusively available to Gold Members as a gift from Moorcroft when you spend £2,250 between Thursday 1st October and Thursday 31st December.
Any best quality purchases you make online, by telephone or in store until 31st December will count towards your total spend amount of £2,250. (Exclusions apply)
A record of your purchases will be kept by Moorcroft, and when you qualify for the plaque, we will contact you to let you know. Delivery may take approximately 10 weeks.
Autumn Plaque | Designer Paul Hilditch | Value of Gift £825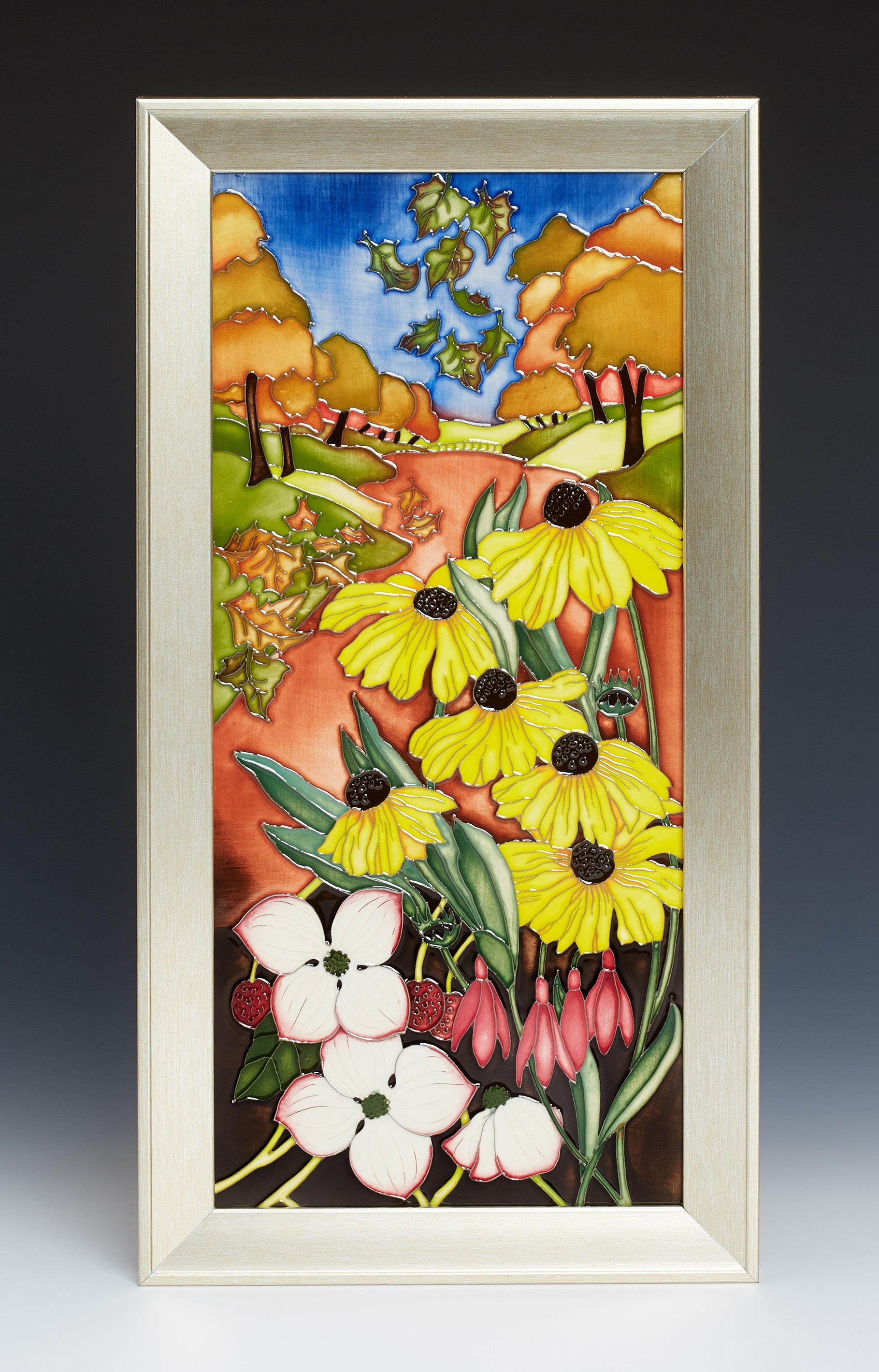 Terms and Conditions
You must be a Gold Member to qualify for this offer. Details of Gold Membership 2020 -2021 have been posted to all members of the Moorcroft Club | Offer ends 31st December 2020 | One plaque per person | Postage charges will not count towards your spend of £2,250 | Spends will be calculated after any discounts have been applied | Autumn plaque is a gift for Gold members and cannot be purchased alone | The plaque is the final design from a series of four created to match the Four Seasons vase featured within your 2020 Giftware Catalogue
Exclusions
Blemished items and Heritage / Historic designs will not count towards your spend of £2,250.
There are no products to list in this category.
Showing 0 to 0 of 0 (0 Pages)