April Fool's Day at Moorcroft
Posted on - 30th March 2019
On Saturday 30th March and Monday 1st April take advantage of....
April foolery offers in the Moorcroft Heritage Visitor centre, where you can enjoy 50% off all purchases for items in stock, but only before 12 noon.
See the release of our annual April Fool design, 'Spaghetti Trees' by Kerry Goodwin.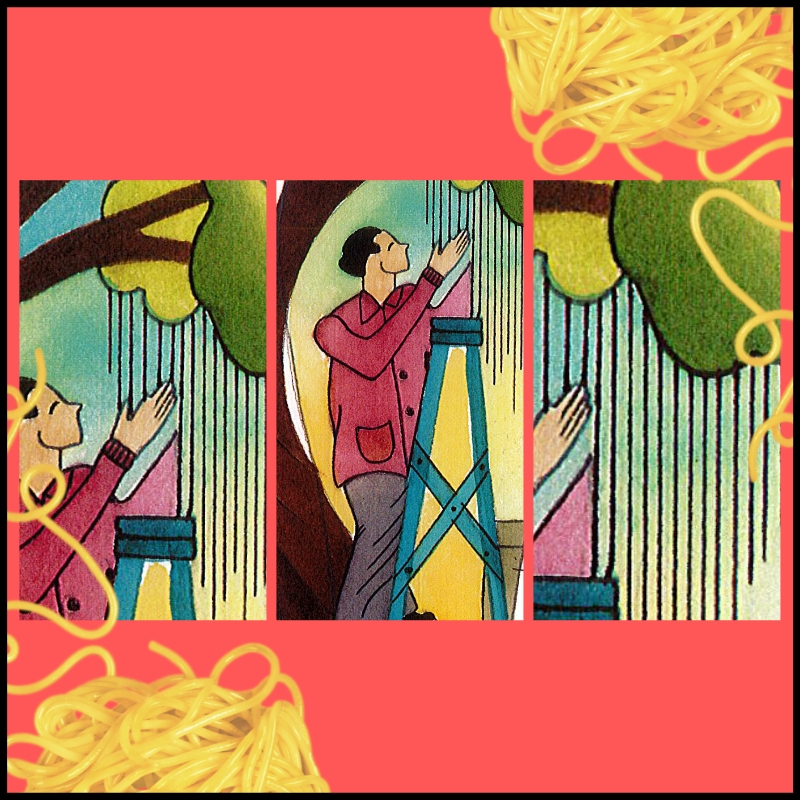 On April Fool's Day in 1957, the BBC news show, Panorama, announced a 'bumper spaghetti crop in Switzerland', with footage of farmers pulling spaghetti strands from the trees. At the expense of those unfortunately gullible viewers who called the BBC asking how to grow their own spaghetti trees, with much hilarity, they were advised to 'place a sprig of spaghetti in a tine of tomato sauce and hope for the best!'Kerry is known for her great sense of humour, and so the story struck a chord with her. She conjured the spaghetti-picking farmers atop their ladders and flooded her design with lively colours.
All purchases of pieces in stock made before 12 noon on both days in store or via phone with the Moorcroft Heritage Visitor Centre will be half price. After 12 noon, all pots return to their recommended retail price, so don't delay! You can laugh, because before 12 noon, the joke will be on us.
No further discounts or vouchers apply.