Seconds Samhain 914/2 Vase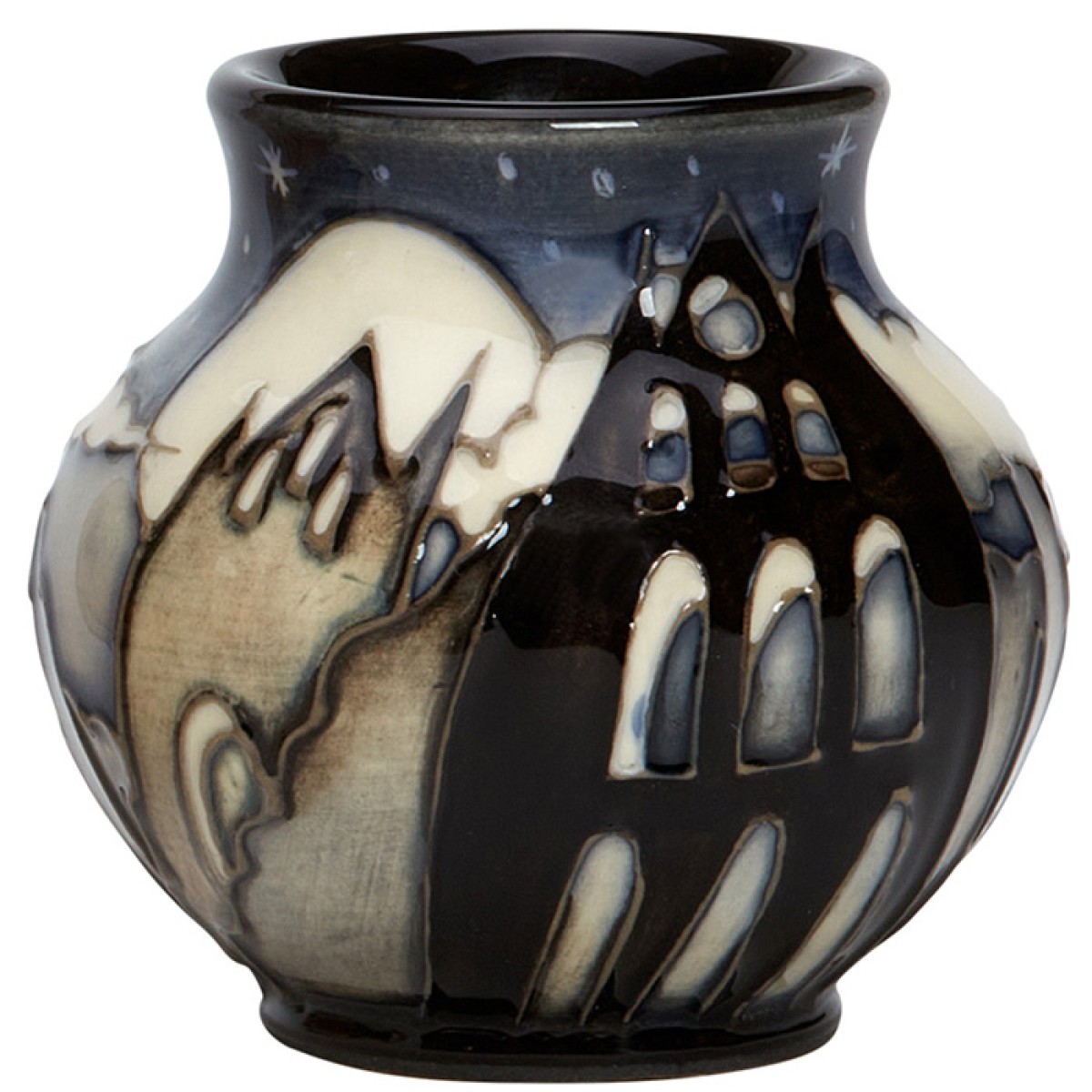 Dominating Whitby town, stands Whitby Abbey. Evoking the drama and awe of Bram Stoker's Dracula novel, Vicky's vision sees the ebony silhouette of the abbey ruins set against an inky night sky, dotted with mystical stars on 'Samhain' – a Gaelic festival marking the end of the harvest season and beginning of winter.
What is a Moorcroft second?
All our art pottery is closely inspected before it leaves the Moorcroft factory and the selection process is as rigorous as any in the world. As a result, not all pieces emerge unblemished in their quality assessment. The fault or faults may be in the finish of a piece, whether it be a tiny tubeline miss, an incorrectly painted petal, or a small glaze run. Seconds are not 'red-dotted', all of them are far too good for that, and each seconds piece has a charm and individuality of its own. Any fault is not structural and the piece can still be used for the purpose it was made. 
The 'Was' price shown is the Best Quality RRP of this design and shape.
A Gift Box is not supplied with this product
Was: £325.00
£211.25
Ex Tax: £176.04
Designer: Vicky Lovatt
Dimensions: H 5.50 x W 6.00 x D 6.00 cm
Availability: In Stock
Specification
Product Width6.00cm
Product Height5.50cm
Product Depth6.00cm
Shape:914/2
Designer:Vicky Lovatt
Edition:Open
Design Window (Style):Architecture
Have a question about this product? Make an Enquiry