MOORCROFT SET TO TOUR AUSTRALIA AUGUST 17
Posted on - 3rd May 2017
Visitors to the Moorcroft factory in Stoke-on-Trent are always advised to book in advance to enjoy a factory tour of the old building. During this circuit of the Works, there is often an opportunity to peer round the walls that make up the design studio; a workplace for Kerry Goodwin and Vicky Lovatt. Pens, pencils, watercolours, pots, plants and paper are peppered from the ceiling to the floor. One whole section of their creative sanctuary is dedicated to books.
The book collection, made up of many donations, is almost a library itself with fountains of knowledge extracted from all corners of the globe. From Australian birds to Greenland glaciers, the pages contain a banquet of inspiration for the hungry designers. Whenever there is a lull in the atmosphere, the designers can sip a cup of tea while they prize open the pages of a dusty old book, hearing its spine creek and flick through the colourful wealth of images. This is highly useful imagery for our designers when it comes to reminding them of a continent so very far away. The truth is, nearly all Moorcroft designers have been to Australia and when they participate in a Moorcroft Australia tour, cameras and notepads are at the ready. Since the early 19th Century Moorcroft designers have been creating designs for the Australian people, and rare examples of William Moorcroft's Waratah designs and former tour limited editions now sell at phenomenal prices on the secondary market. Hugh Edwards, aka Fraser Street, Moorcroft Chairman and author of a trilogy of books about the famous pottery is set to Tour Australia this August with pen in hand. Retailers will be hosting special events, and a unique Moorcroft collection for Australia, will be available at the venues specified in this post only. The collection, that includes a vase featuring numbats, can be viewed here.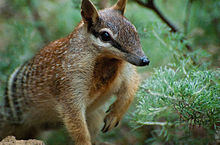 A numbat in the bush, click here to view a rather sweet video.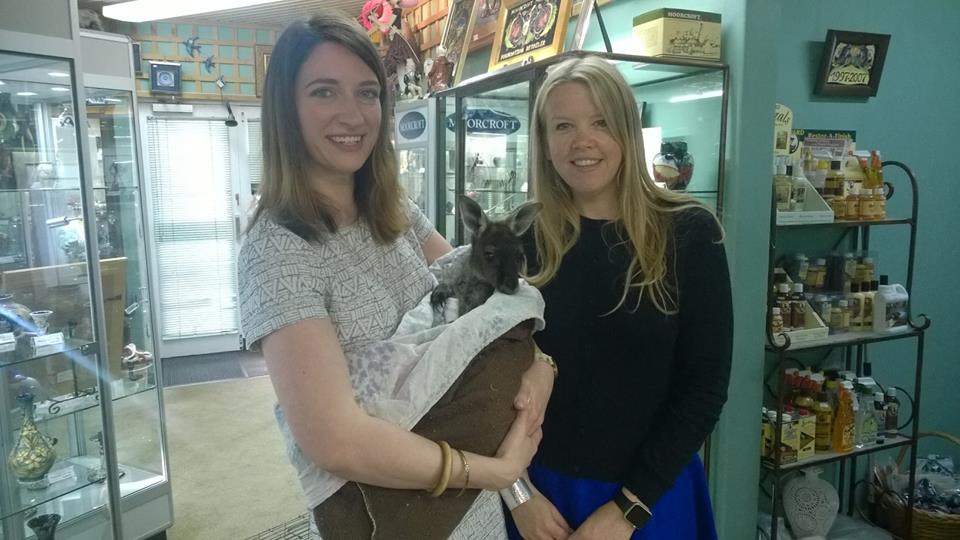 Melanie Hancock and designer, Emma Bossons on a previous Australian Tour.
Hugh Edwards says a few words in anticipation of the tour below.
AUSTRALIA, HERE WE COME!
Throughout my collecting years, Australia and the Australian nation have provided me with some of my greatest friends in the world of Moorcroft. In some ways, life is easier today than it was when our founding father, William Moorcroft, started to sell Australian-themed pieces to the Antipodes back in the early 1930s. Both transport and communications have seen to that, but as a collector, there is one additional fact to be taken into account in calculating the ever-increasing ease of access to the Australian market. Put very simply, the Australian nation is proud of its heritage; its almost instinctive ability to calculate the difference between good and bad whether that in relation to matters of taste, fashion or more significantly, longevity. Let me explain.
In those challenging years of recession and depression in the early 1930s, Moorcroft was not something talked about on the radio, neither did images appear in Australian magazines or newspapers of note. At the end of the day, a 'new product' had to be judged on its own merits, its perceived value against cost and its ability to outlive inflation and other financial criteria. We often think about these things but seldom talk about them. Indeed, Moorcroft designs such as Waratah, stirred little interest in the United Kingdom during the "years without hope" and dubbed by others as the Great Depression. Not so the Australians who embraced the youthful art pottery with enthusiasm, doubly so because it had entered their marketplace with designs which instantly appealed to Australian taste and sense of quality. In the United Kingdom it was quite the reverse, and the Australian pieces were described as being "too foreign". Decades later, it is the Australians who have had the last laugh. Their purchases of Waratah certainly helped Moorcroft through a difficult time, but it was their assessment of longevity which provided the most satisfying outcome. These days, in a slightly crumpled antique market, pieces of Waratah sit among the most successful Moorcroft designs of all time and it is the Australians themselves who must take the credit for that.
Fast forward almost ninety years, and little has changed. Australians still favour Australian designs and why not? The diversity of flora and fauna across the continent is almost without parallel anywhere in the world, and Australians know it. So too, does Moorcroft, just as father William did back in the1930s. The curious thing is that British collectors may have been a little slow in picking up the Australian threads, but the time has now come to correct that omission and this is where once again my wife Maureen and myself come into the equation. In August this year, we both set off on a whistle stop tour of the continent, starting in Perth and flying out of Sydney two weeks later. In between come a whole basketful of Retailer Events and for me a series of talks especially crafted for Moorcroft collectors 'down under'. Only this afternoon, Elise and I finalised the Australian collection including numbats, famous Cairns' butterflies and lyrebirds. Our retailers act as hosts and, as always, the bush telegraph will operate. The result can be manic in store, even in these internet-driven times, and hospitality can be guaranteed. The Australians are good at hospitality and both the Moorcroft collectors in Australia and ourselves greatly look forward to what promises to be an exciting experience to be shared between us.
In this modern world, you can change anything you like, but not always for the better. Certainly, it is wonderful to examine Moorcroft on the several hundred websites around the globe, but the truth is that there is no real substitute for actually handling a piece yourself, and in so doing, to assess its quality, perceived value and longevity, just as happened back in the 1930s. Put simply, Moorcroft needs to be touched before its qualities can be fully appreciated and this is something which the Australians learned nine decades ago and happily, something which English collectors are realising with greater interest than ever before. Those Australian designs will all have longevity just like everything that has gone before, but there is one profound difference. Far fewer Australian pieces are made and go into circulation. They are rare, very rare, a fact which, on its own, tells us that the contact details of participating retailers in the Moorcroft tour in August are well worth looking out and archiving in your records.
I look forward to seeing you all soon!
Best Regards
Hugh
Retailers will be hosting special events (detailed below) with viewings of the exciting new Australian collection of Moorcroft, currently under wraps, will be advised in due course.

Day & Date

Event Retailer

Event Times

Saturday 12th August

Claremont Tableware

51 Bayview Terrace, Claremont WA, 6010

Phone: 08 9384 9371

Contact: Mike & Petula Friesner

11am – 4pm

Sunday 13th August

Drakesbrook Antiques

85 South Western Highway, Waroona WA, 6215

Phone: 08 9733 1240

Contact: Malar & Bill Fraser

11am – 4pm

Tuesday 15th August

Gallery Gifts

32 Main Street, Hahndorf, SA, 5245

Phone: 08 8388 1363

Contact: Peter & Jayne Bartsch

12pm – 3pm

Wednesday 16th August

Joyce Jewellers

40 Wilson Street, Burnie, TAS, 7320

Phone: (03) 6431 2477

Contact: Jennifer McCartney

4pm – 7pm

Thursday 17th August

Hardy Brothers Jewellers Melbourne

338 Collins Street, Melbourne, VIC, 3000

Phone: (03) 9624 5300 Contact: Julianne Karavitis

5.30pm – 8.30pm

Friday 18th August

Fyans Cottage

170 Moorabool Street, Geelong, VIC, 3220

Phone: 03 5229 7006 Contact: Yvonne Little

4pm – 7pm

Saturday 19th

August

Roundabout Antiques

Woodland House, 174 Seminary Road, Marburg, QLD, 4306

Phone: 0417 714 105

Contact: Robert Neilsen

1pm - 4pm

Sunday 20th August

Faulconbridge Antiques

448A Great Western Highway, Faulconbridge, NSW, 2776

Phone: (02) 4751 7627 Contact: Kevin Austin

12pm – 5pm
Save
Save